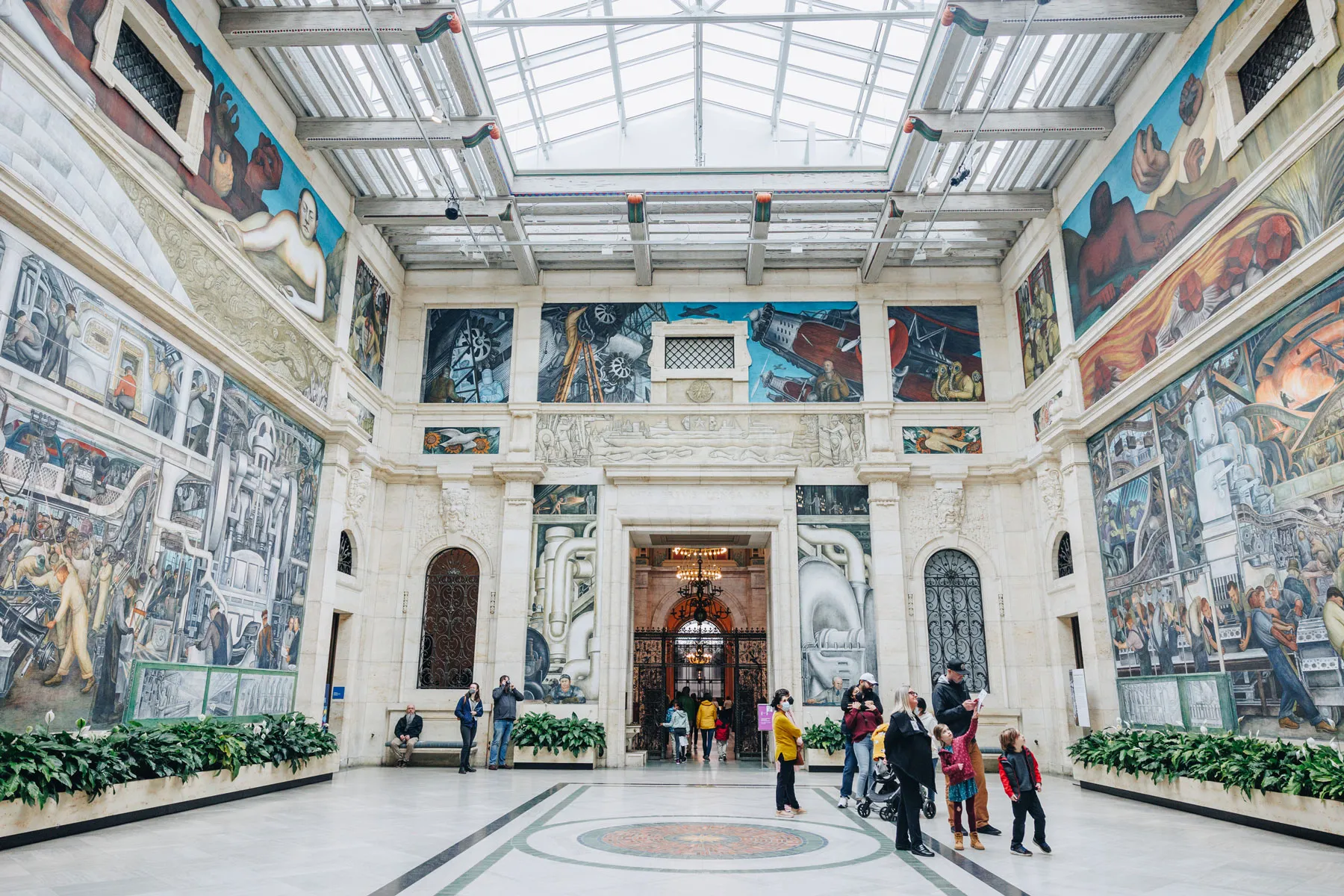 Strategic Plan
When the DIA successfully secured millage funding through 2032 with the renewal in March 2020, it provided an opportunity for the museum to create a new road map for the next three to five years. This strategic plan serves as a blueprint for the entire organization to follow as we collectively implement our priorities for the future and evaluate our success serving our communities.
Pillars
Create an extraordinary experience for every DIA visitor, onsite, online, and in the community
Continue to foster a sense of belonging for our team, visitors and tri-county communities based on inclusion, diversity, equity, and access in all museum activities
Cultivate a collaborative, inclusive, and equitable workplace culture to attract, develop and retain a high-performing team
Develop education, exhibition and public programs and steward our art collection to uplift and reflect the diversity of cultures and human experiences, raising the world-class profile of the DIA
Secure financial stability and support creativity for current and future generations by growing the DIA's endowment
Build digital capabilities that enable efficient teamwork and inspire our onsite and online audiences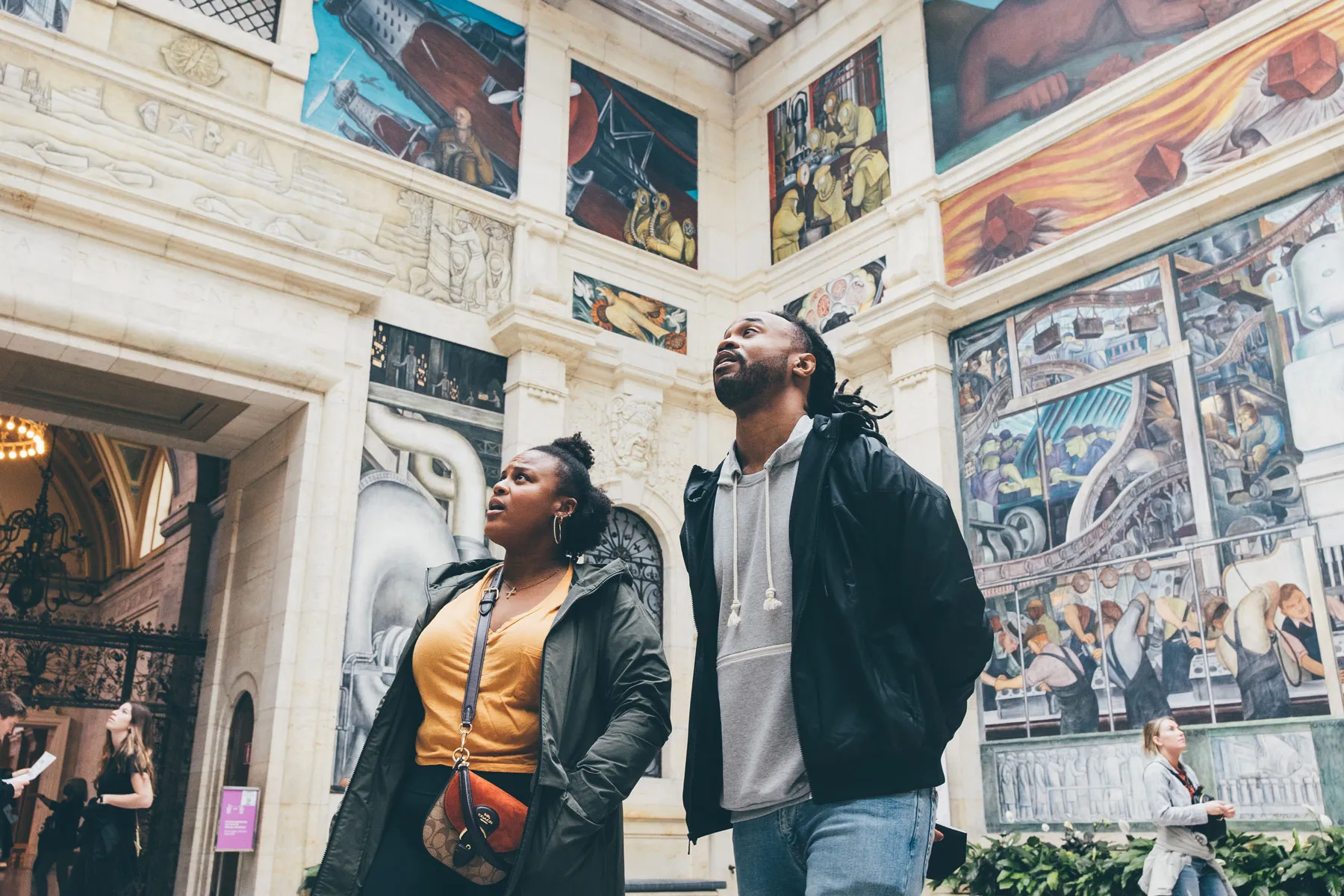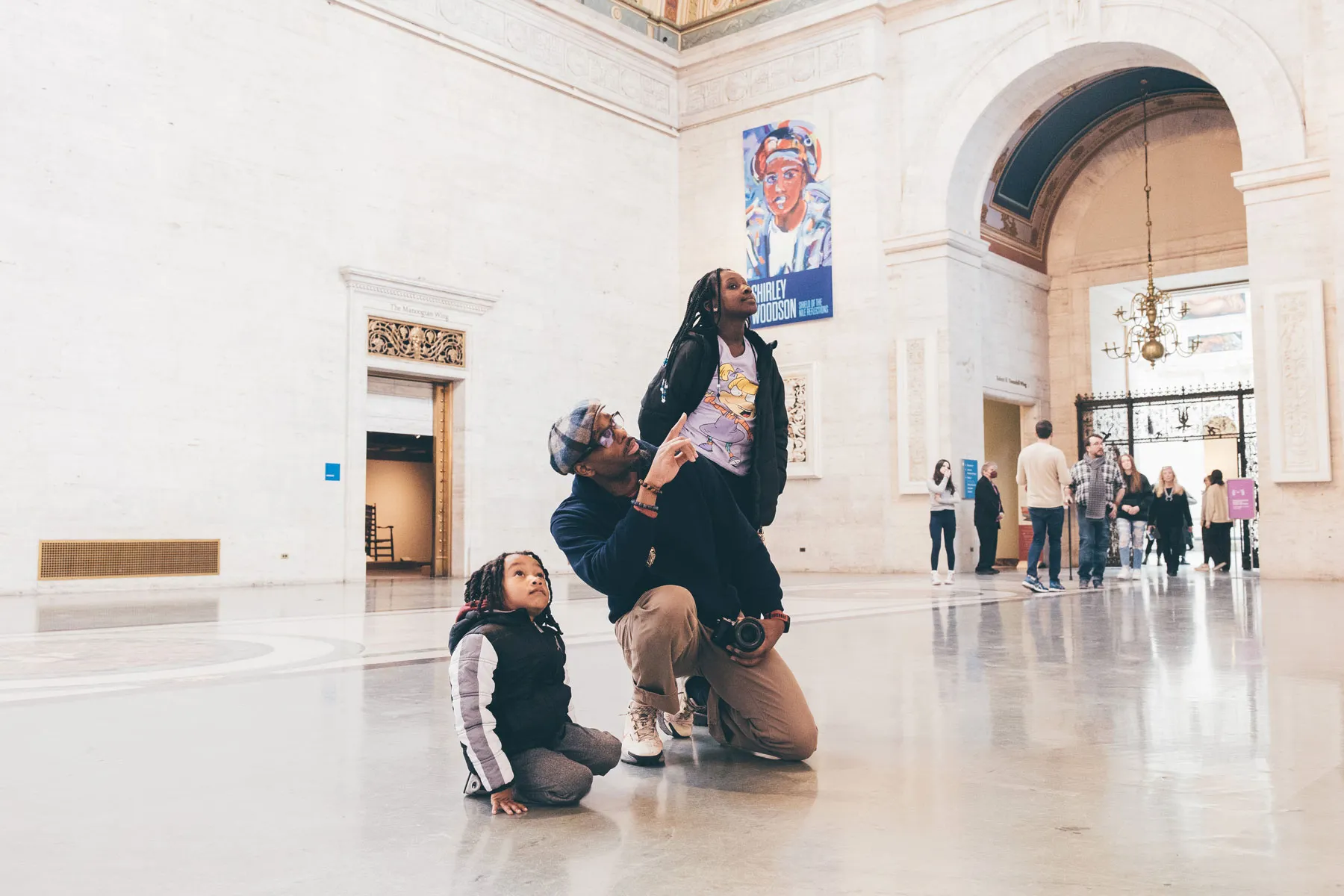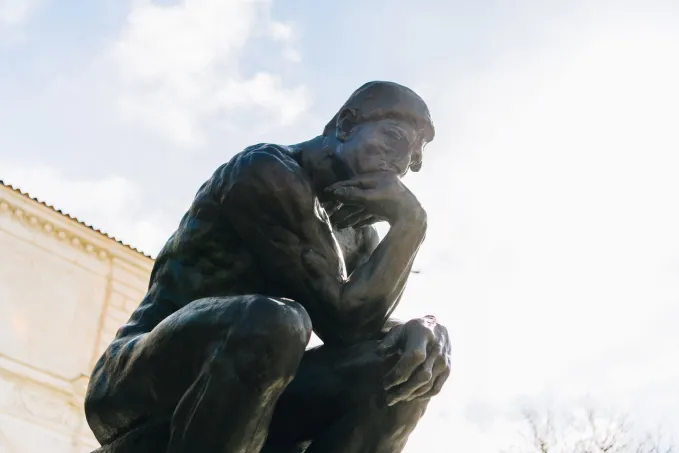 History
Founded in 1885, the museum was originally located on Jefferson Avenue, but, due to its rapidly expanding collection, moved to the current site on Woodward Avenue in 1927. The Beaux-Arts building, designed by Paul Cret, was immediately referred to as the "temple of art." Two wings were added in the 1960s and 1970s, and a major renovation and expansion that began in 1999 was completed in 2007.
The museum covers 658,000 square feet that includes more than 100 galleries, a 1,150-seat auditorium, a 380-seat lecture/recital hall, an art reference library, and a state-of-the-art conservation services laboratory.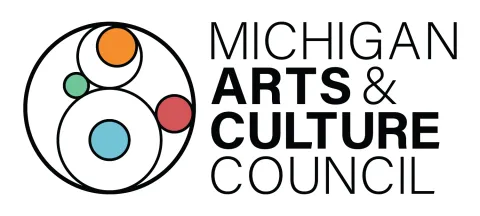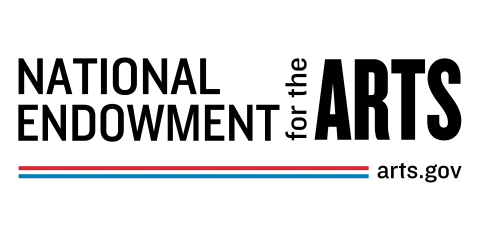 About the Collection
The DIA's collection is among the top six in the United States, with more than 65,000 works. The foundation was laid by William Valentiner, who was director from 1924 to 1945 and acquired many important works that established the framework of today's collections. Among his notable acquisitions are Mexican artist Diego Rivera's Detroit Industry fresco cycle, which Rivera considered his most successful work, and Vincent van Gogh's Self-Portrait, the first Van Gogh painting to enter a U.S. museum collection.
A hallmark of the DIA is the diversity of the collection. In addition to outstanding American, European, Modern and Contemporary, and Graphic art, the museum holds significant works of African, Asian, Native American, Oceanic, Islamic, and Ancient art. In 2000, the DIA established the General Motors Center for African American Art as a curatorial department in order to broaden the museum's collection of African American art.
Leadership
Director, President and CEO
The museum's director is Salvador Salort-Pons, who arrived in 2008 from the Meadows Museum at Southern Methodist University in Dallas. Salort-Pons served as Executive Director of Collections Strategies and Information before becoming Director, President and CEO in 2015.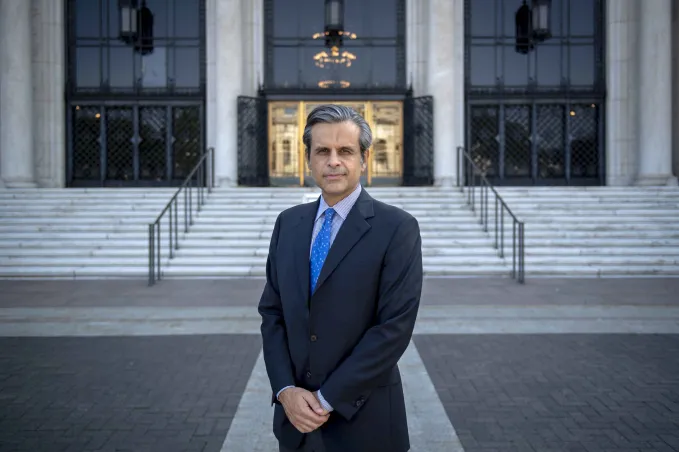 Bryan C. Barnhill II

Ann Berman

Dr. Charles M. Boyd

Richard A. Brodie

Denise Brooks-Williams

Lane Coleman

Mary Culler

Joanne Danto

Blake Ellis

Lawrence

T. García

Christine Giampetroni

Thomas Guastello

Sonia Hassan

Hassan K. Jaber

Charley Jackson

Robert B. Jacobs

David P. Larsen

Bonnie Ann Larson

Matthew B. Lester

John D. Lewis

Dr. Hubert W. Massey

Nancy Mitchell

Ali Moiin

Takashi Omitsu

Marsha L. Philpot

Judith Pritchett, Ph.D.

Damon Porter

Christine Provost

Dina Richard

W Fair Radom

Victoria J. Rogers, observer

Tony Saunders

Renata C. Seals

Paula F. Silver

Michael Simcoe

Lorna Thomas, M.D.

Jason E. Tinsley

Padma Vattikuti

Kimberley Wiegand
Chairman | Eugene A. Gargaro, Jr.
Vice Chairs | Rhonda D. Welburn, Ralph J. Gerson
Secretary | Cynthia N. Ford
Legal Counsel | Josh Opperer, Alan S. Schwartz
Hon. Charles

W. Anderson III

Jeffrey

T. Antaya

Tina

Bassett

Chacona Johnson-Baugh

Yvette Bing

Andrew

L. Camden

Elaine

C. Driker

Hon. Trudy

DunCombe Archer

Kenneth

Eisenberg

Walter O.

Evans

Dede

Feldman

Jennifer Fischer

David

M. Hempstead

Jean

Wright Hudson

George

G. Johnson

Ralph

J. Mandarino

Richard

A. Manoogian

Dave

E. Meador

Reuben

A. Munday

Glenda D.

Price

Katherine

D. Rines

Diane

M. Schoenith

Thomas

W. Sidlik

John

W. Stroh III

Samuel

Thomas, Jr.

Reginald M. Turner, Jr.

Amanda

Van Dusen

Janis

Wetsman

Hon. Helene

N. White

Trudi

K. Wineman
Hon. Dennis W.

Archer

Dr. Bettye

Arrington-Martin

David Bing

Gayle

Shaw Camden

Lois Pincus Cohn

Mary Kay

Crain

Junia

Doan

Peter

A. Dow

Sis

Fisher

Marilyn

Flint

Sidney

E. Forbes

Edsel

B. Ford II

Eleanore Gabrys

Mary Anne Gargaro

Stephanie

Germack-Kerzic

Allan

D. Gilmour

Robert

Gorlin

Argentina

Hills

Ed Levy, Jr.

Linda Dresner Levy

David

B. Lewis

John

Marshall

Mariam Noland

Philip

H. Power

Ellen

Price

John

Rakolta, Jr.

Ruth

F. Rattner

Maureen

Roberts

Roy

Roberts

Richard L. Rogers

A. Paul

Schaap

Carol

C. Schaap

Dennis

Scholl

Alan

E. Schwartz

Alan

S. Schwartz

Nettie

H. Seabrooks

William

W. Shelden, Jr.

Eliot

R. Stark

S. Martin

Taylor

Raj Vattikuti

Joan Webber

William

Wetsman
Reports
2023
2022
2021
2020
2019
2018
2017
2016
Tri-County Millage Reports
Service Agreements
Reports and Procedures
Service Agreements
Reports and Procedures
Service Agreements
Reports and Procedures