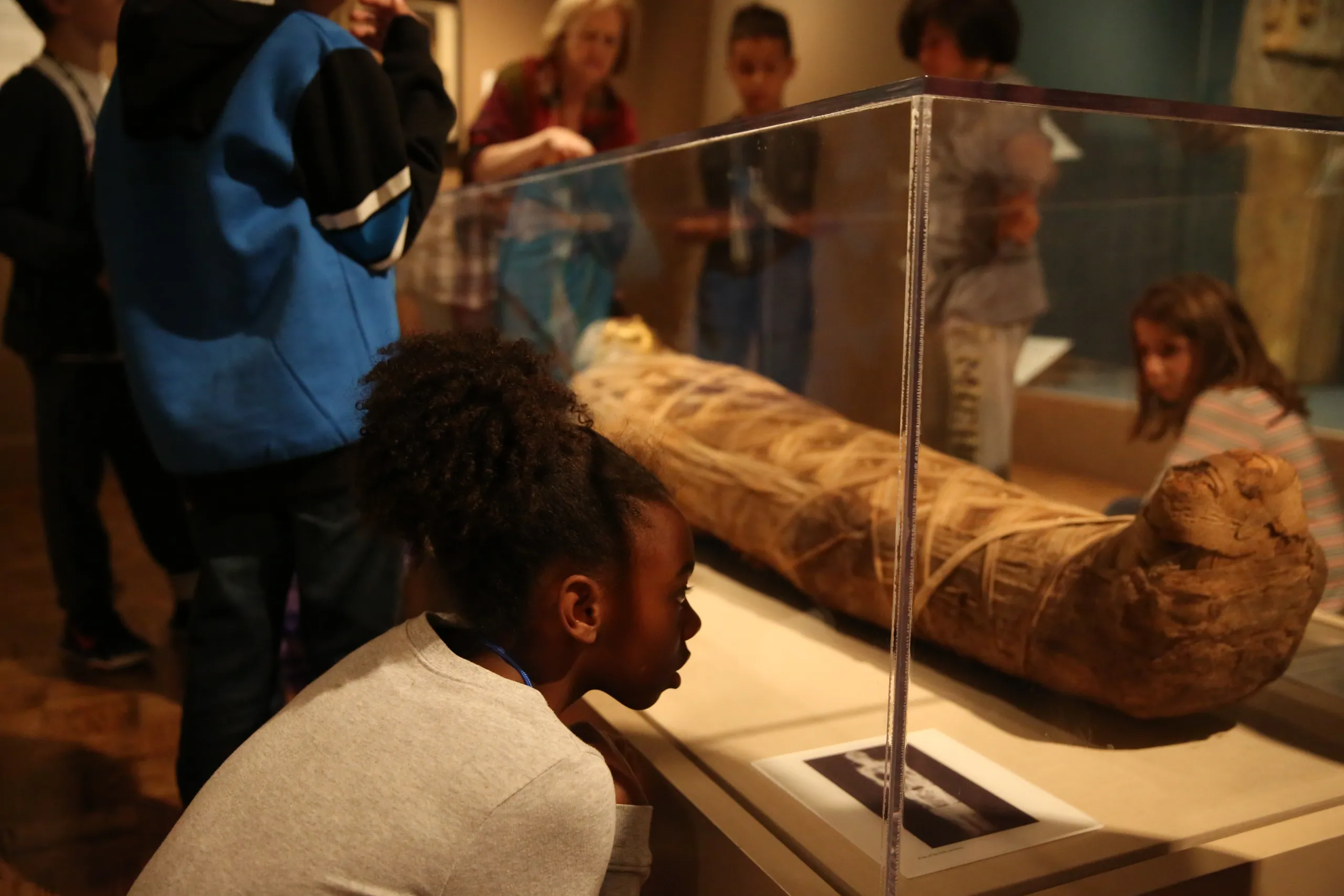 How Do We Know the History of an Artwork's Ownership?
Provenance — the history of an artwork's ownership — has always been an important component of curatorial research at the Detroit Institute of Arts. Knowledge of the geographic, personal, and commercial path followed by works of art helps establish authenticity and provides insight into how the meaning and status of an object changes when moved from one environment to another.
Establishing a continuous record of ownership is not a straightforward task and, for a great many works of art in the DIA's collection, it is simply not possible to establish a complete provenance. This can even be the case for works of relatively recent origin. Dealers, for example, who have been a major factor in the transfer of artworks for over 100 years, did not always keep orderly records of their transactions and, even among those who did, many records have been lost or destroyed. Despite these factors, careful attention to provenance has recently been given extra emphasis by the belated realization that many works of art — particularly those seized by the Nazis from their Jewish owners — had not been returned to their rightful owners or their heirs, as well as the implications of collecting ancient artifacts that may have been looted from historical sites.
To ensure that the DIA does not retain Nazi-looted art and in accordance with the guidelines adopted by the Association of Art Museum Directors (AAMD) in 1998, the DIA maintains a listing of all European paintings where the provenance indicates a change of ownership between 1932 and 1945. Research is being conducted to compile similar lists for European sculpture, drawings and decorative arts.
The DIA also follows AAMD guidelines in the acquisition of Ancient Art. Because the remains of ancient civilizations are in many different countries, the situation with regard to archaeological materials and ancient art is extremely complex and involves many different laws, regulations, and agreements. The DIA, which actively collects antiquities, endorses the 2013 Report of the AAMD Task Force on the Acquisition of Archaeological Materials and Ancient Art and adheres to the procedures recommended when considering an acquisition with a suspicious or incomplete provenance. Such procedures include rigorous research into likely origin, history of ownership, and publication and/or exhibition history; concerted efforts to obtain complete export and import documents; prominent publication, with illustration, on the museum's website; and establishment of a minimum number of years that the work can be demonstrated to have been out of its likely country (or countries) of origin. The DIA uses the 1970 UNESCO convention as a rule.
If you have provenance-related questions or information, please contact [email protected].