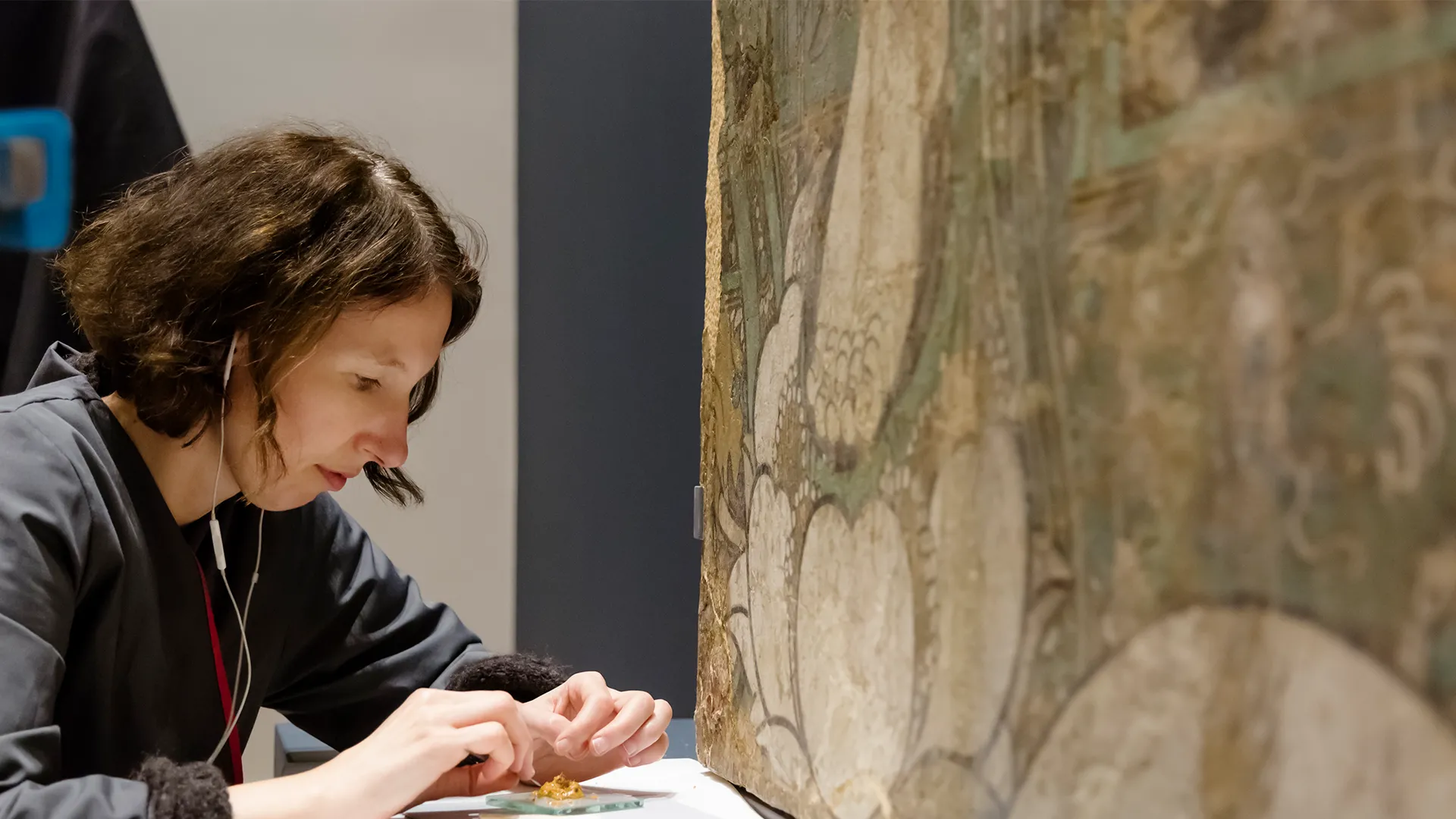 Each of the conservation laboratories is unique in its specialty, but the range of art works treated in each lab is amazingly broad, reflecting centuries of artistic creation and many techniques and materials. Sometimes, traditional conservation boundaries intersect when a work of art requires the expertise of multiple conservation specialties.
Conservation Labs
Objects
The objects section is responsible for the care and treatment of all three-dimensional objects in the collection in a wide variety of materials, including stone, metal, wood, ceramic, glass, bone, plant fibers and plastics.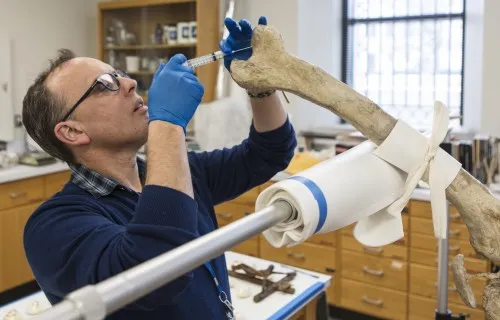 Paintings
The paintings section is responsible for care, research and treatment of paintings on wood, canvas, metal and a variety of other supports. The paintings represent a wide variety of cultures from around the world ranging in age from antiquity to the 21st century.
Paper
The preservation of art on paper includes prints, drawings, watercolors and photographs. These works on paper can range from European Renaissance drawings to contemporary prints, Islamic Qur'an pages and Asian screens and hanging scrolls.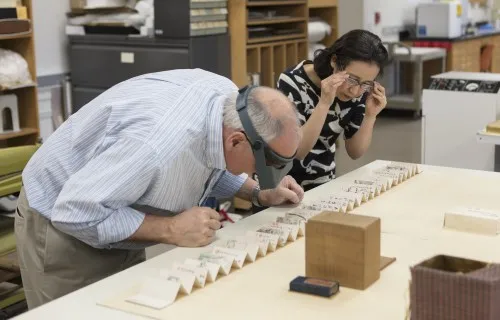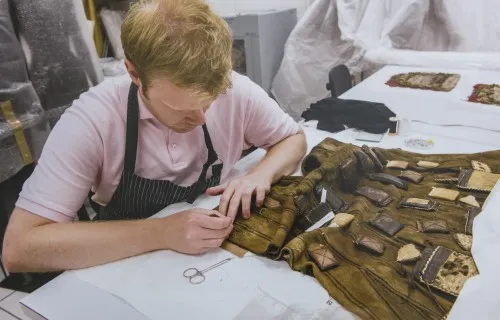 Textiles
The textiles section treats a variety of artworks created with a wide array of materials, ranging from large flat objects, such as French eighteenth-century tapestries, to multidimensional pieces, like upholstered furniture and costumes.
Imaging
The department photographer and imaging specialist documents the works of art throughout the conservation process using highly specialized equipment that captures different wavelengths of light, including visible, x-radiography, ultraviolet and infrared imaging.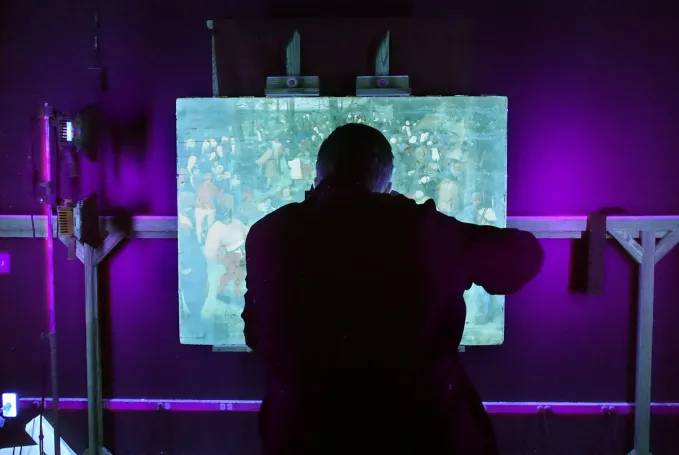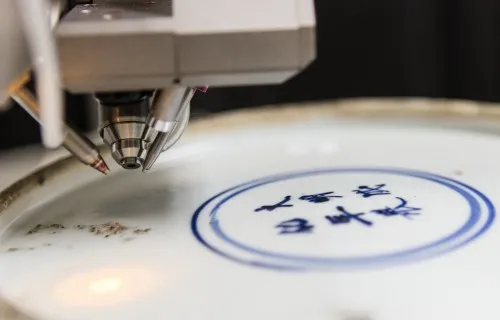 Scientific Research
The scientific research laboratory is equipped with analytical instrumentation for the investigation of the wide range of materials used by artists: pigments, binding media, metal alloys, fibers, photographic processes, glasses, ceramics, and more. The information gained informs the art historical understanding, care, and exhibition of objects in the DIA collection.
Mount Design and Fabrication
The mount designer and fabricator, working primarily in wood, metal and plastic, creates mounts for safely displaying the huge variety of artworks in the DIA's collection ranging from complex 3-D objects to paintings.