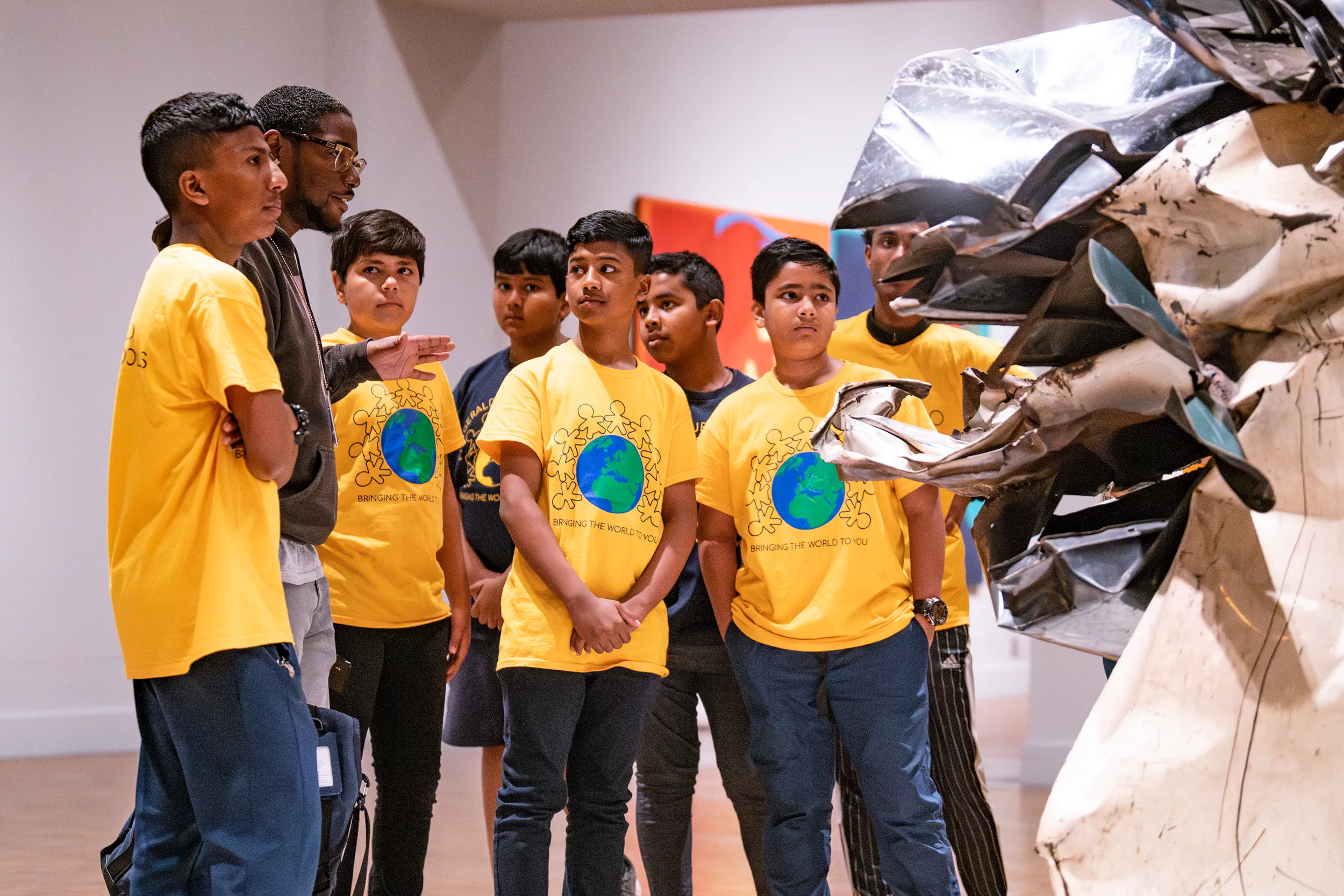 Spark students' imaginations, encourage wonder and discover new worlds
Field trips are designed for Pre K – 12 classroom or homeschool groups, summer and recreational camps, and community organizations and are free for schools within Wayne, Oakland, and Macomb counties.
In-Person Experiences
Guided Gallery Experiences (Grades PreK - 12)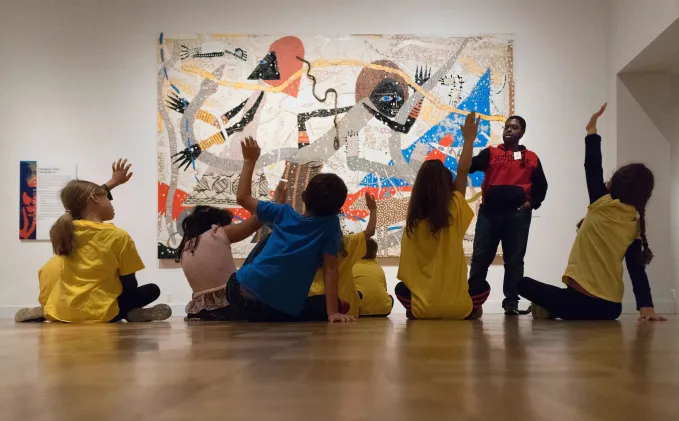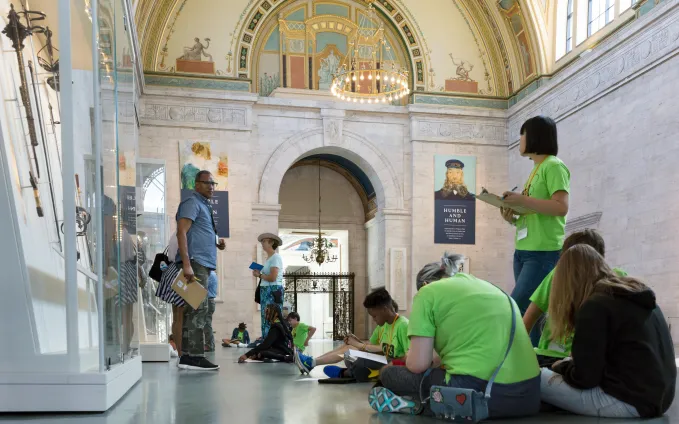 Classroom Teacher-Led Visits (Grades PreK - 12)
When you lead your students in the museum, the DIA is an extension of your classroom. We provide helpful online teaching resources, including graphic organizers tied to various curriculum areas, lesson plans, and writing prompts.

Apply for a Teacher-led Visit
Meaning Through Art-Making (Grades 3 - 5)
Students engage in a facilitated, inquiry-based discussion of art in the DIA galleries, followed by art-making in the DIA Studio, motivated by questions related to their own knowledge, ideas, and experience.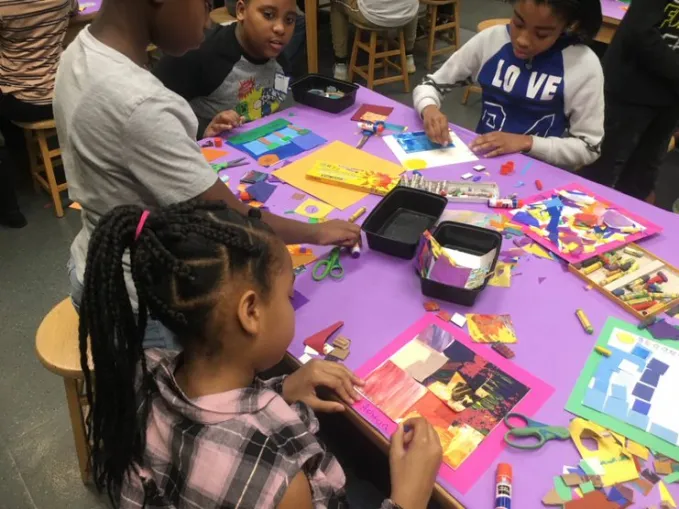 Outside of the Museum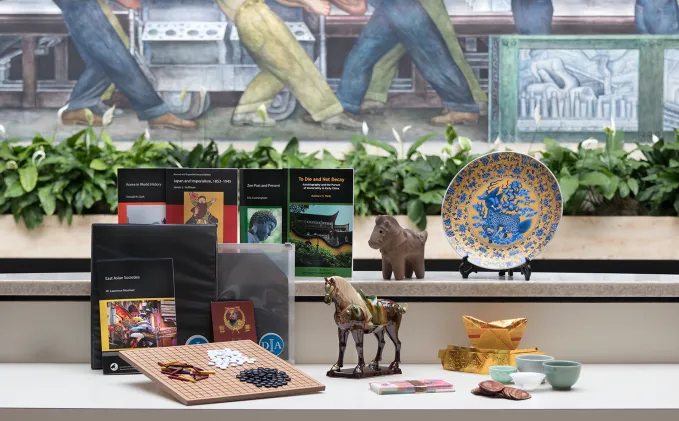 DIA Delivered (Grades K - 12)
DIA Delivered is a program for K-12 teachers and students that brings toolboxes filled with a variety of items to your classroom, providing students with opportunities for close-looking and exploration. Designed to create a window into the DIA's world-renown collection from afar, each toolbox offers a variety of curriculum-based activities, connecting your students to some of our favorite works of art!

DIA Delivered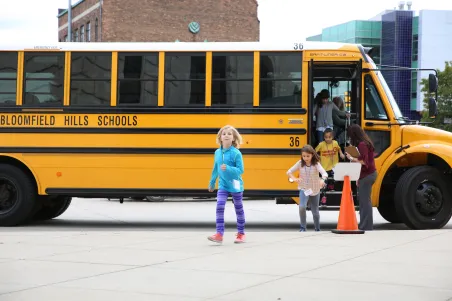 Prepare for your Visit
We are excited to be welcoming school groups back to the DIA. To best plan your visit, please refer to the following materials on our website.