What is the Teen Arts Council?
The Teen Arts Council is a group of 12 high school students who design and implement meaningful, empowering, and entertaining programs for metro Detroit teens. Focused on community building, social justice, and culture, this group of creative and energized teens seeks to create a space within the Detroit Institute of Arts that gives voice and a creative outlet to youth.
As employees of the Detroit Institute of Arts, the council builds relationships with museum staff across departments, as well as museum partners, allowing them to expand their network of artists, local college faculty, and museum professionals.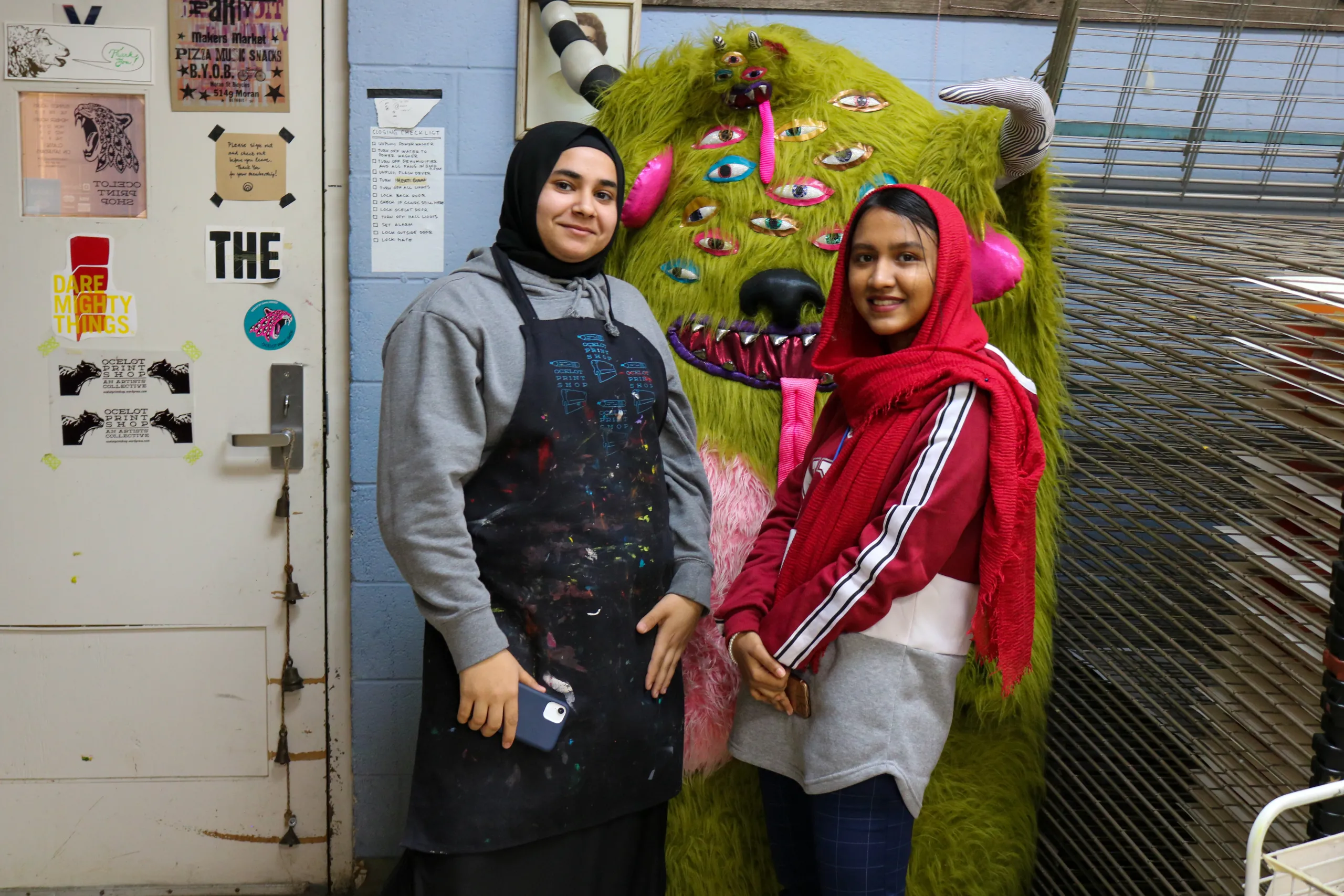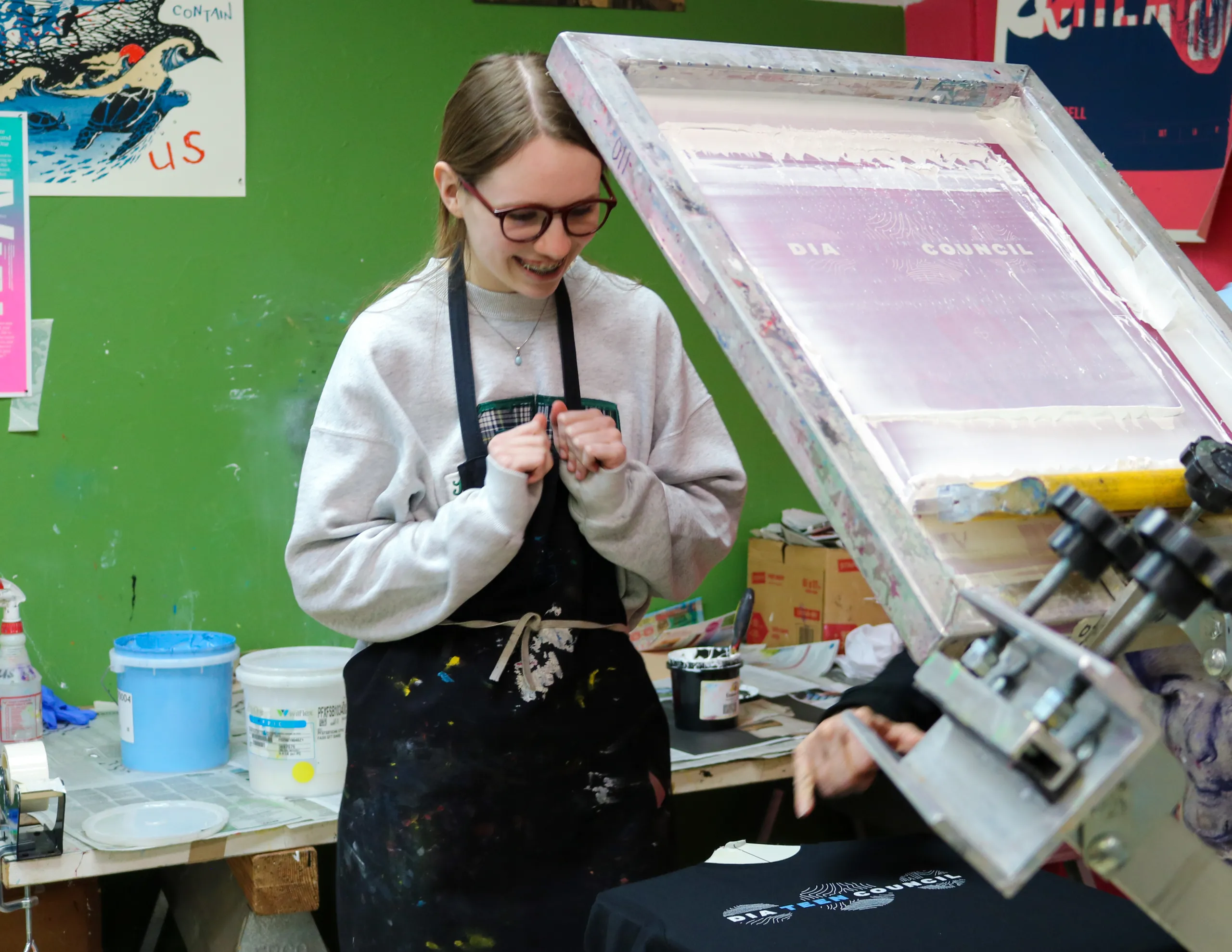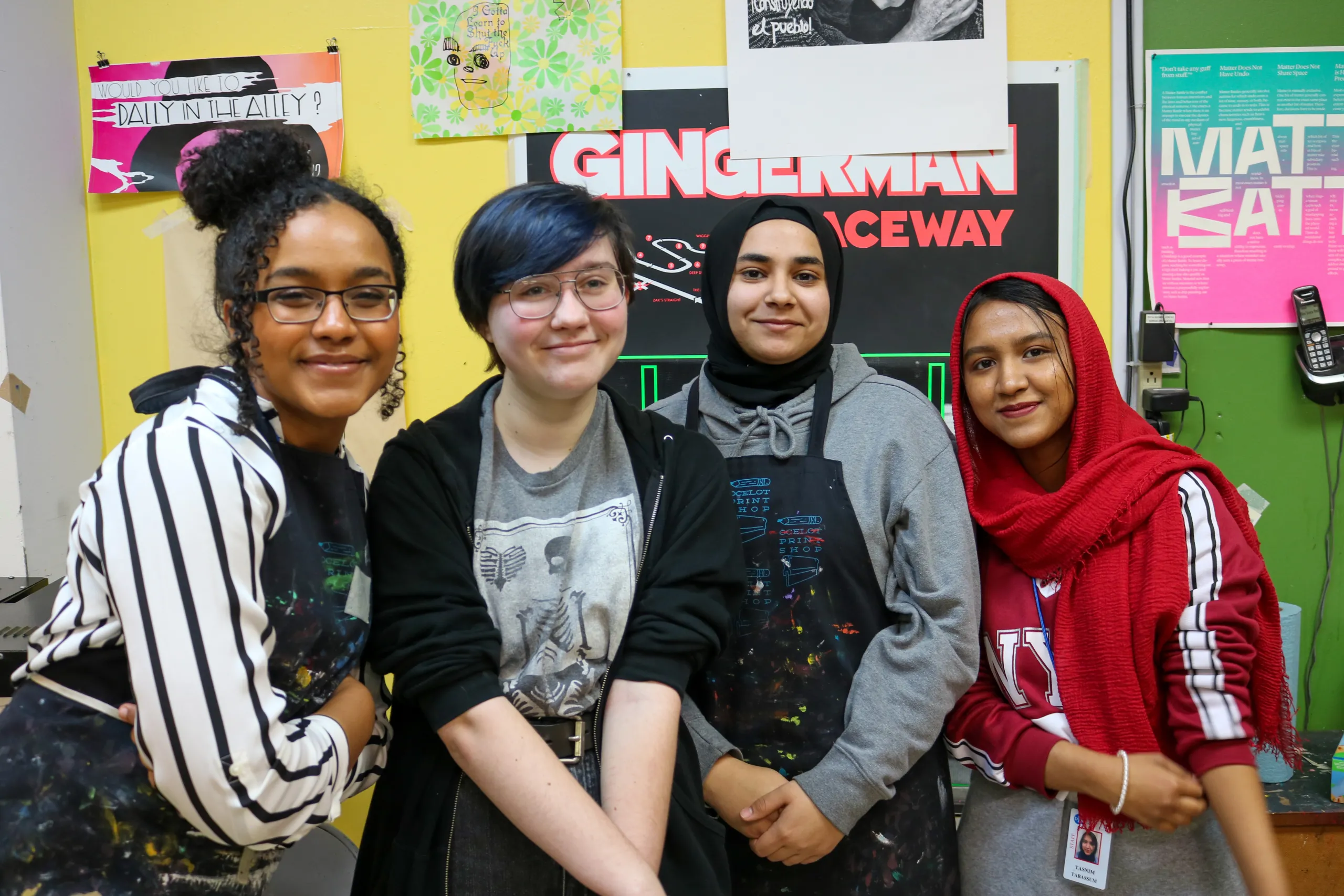 Why attend a teen event?
Enjoy free admission and free food at in-person events designed for teens, by teens
Extend your thinking through artmaking
Immerse yourself in art from all around the world
Socialize with friends or engage with teens from other schools in metro Detroit
Enjoy personally meaningful experiences with art, peers, and museum professionals.
Perks of being a Teen Council member
Earn $12 per hour, roughly 8-15 hours a month.
Cultivate leadership skills that will support taking on roles of influence as socially engaged community builders now, and in the future
Generate an understanding of what it means to be artistically and culturally engaged citizens.
Acquire practical work experience in a world-renowned art museum.
Gain access to the DIA network of professionals.
Become familiar with career opportunities in the museum field.
Broaden a world view grounded in art, different interpretations of art, and the perspectives of diverse peers.
Develop an aptitude for community engagement and influence.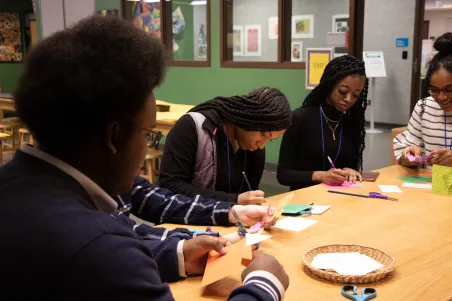 Stay engaged with the Teen Arts Council
Get updates straight to your inbox every time there's a teen event or position opening.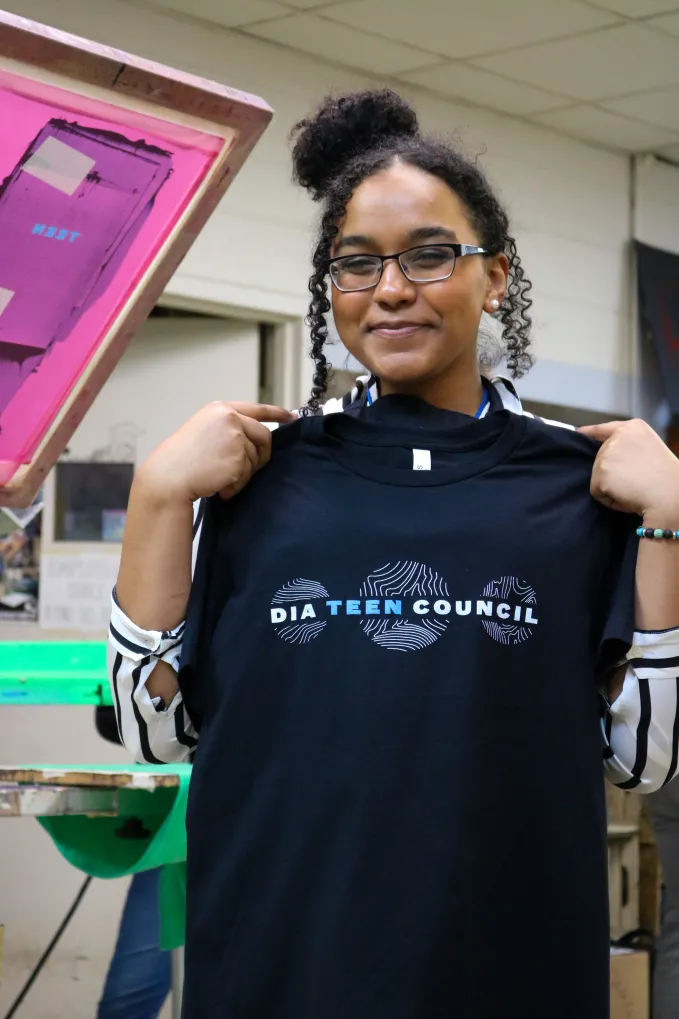 The Teen Arts Council is always looking for partnerships with other youth organizations in the Detroit area!
Contact Sade Benjamin, Associate Educator of Education Programs at [email protected] for any questions or to work with the Teen Arts Council.
The Teen Arts Council is made possible by the Dresner Foundation.