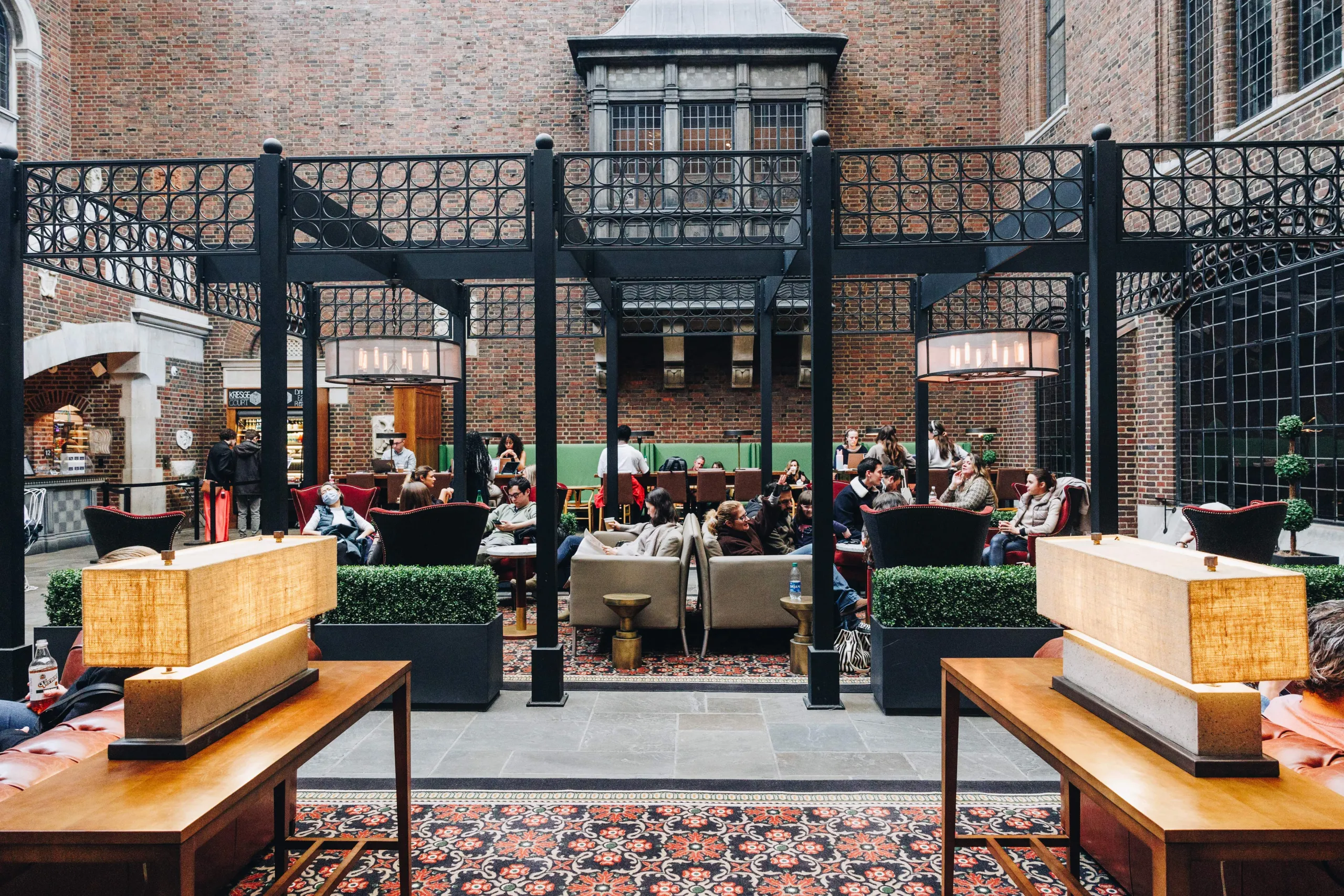 Dining
Kresge Court
Visit us at Kresge Court to enjoy a relaxing meal or glass of wine in an indoor courtyard with seating and Wi-Fi. Kresge Court offers signature sandwiches, soup, salad, shareable small plates, and charcuterie, with beverage service featuring all-day coffee, espresso drinks, natural teas, wine, and beer.
Tuesday – Thursday 9 a.m.–3:30 p.m.
Friday 9 a.m.–8:30 p.m.
Saturday – Sunday 10 a.m.–4:30 p.m.
*Full service starts one hour after the cafe opens and ends 30 minutes before it closes.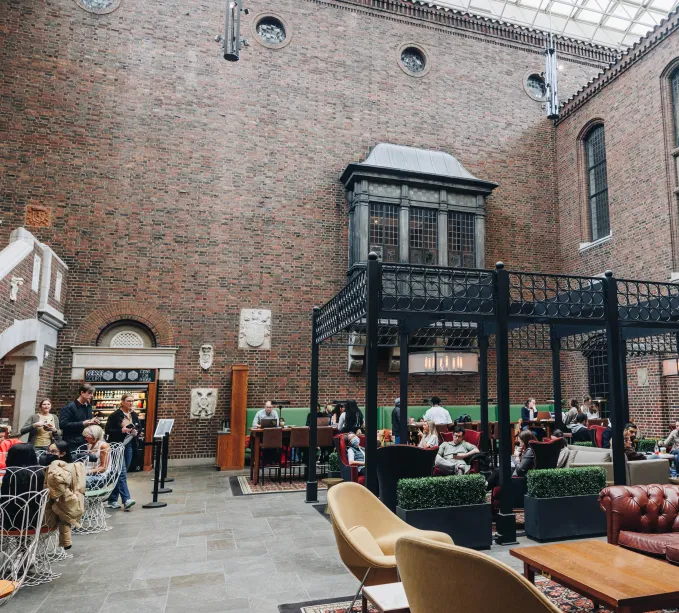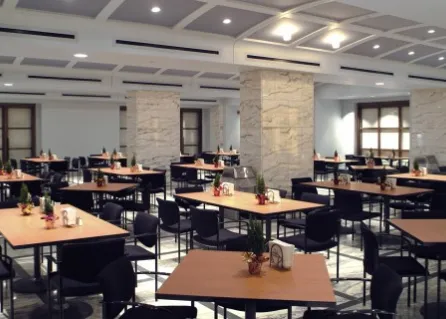 Café DIA
Looking for a quick bite and want a variety of options? Located on the museum's first floor, Café DIA is a cafeteria-style restaurant that offers a menu of fresh foods including daily house-made soup or chili, a grab & go bar, traditional grill favorites, and pizza. Vegetarian and gluten-free options are also available.
Tuesday – Thursday 11 a.m.–3 p.m.
Friday 11 a.m.–3 p.m. and 4–6 p.m.
Saturday – Sunday 11 a.m.–3:30 p.m.
DIA Shop
At the DIA Shop, find the perfect artful gift you've been looking for, or treat yourself to something uniquely Detroit. Every purchase from the DIA Shop directly supports the museum's exhibitions and programming. DIA members receive a 10% discount and two special Double-Discount weeks every year. The shop, located near the Farnsworth entrance, is open daily until 30 minutes after the museum closes, and 24 hours a day online.