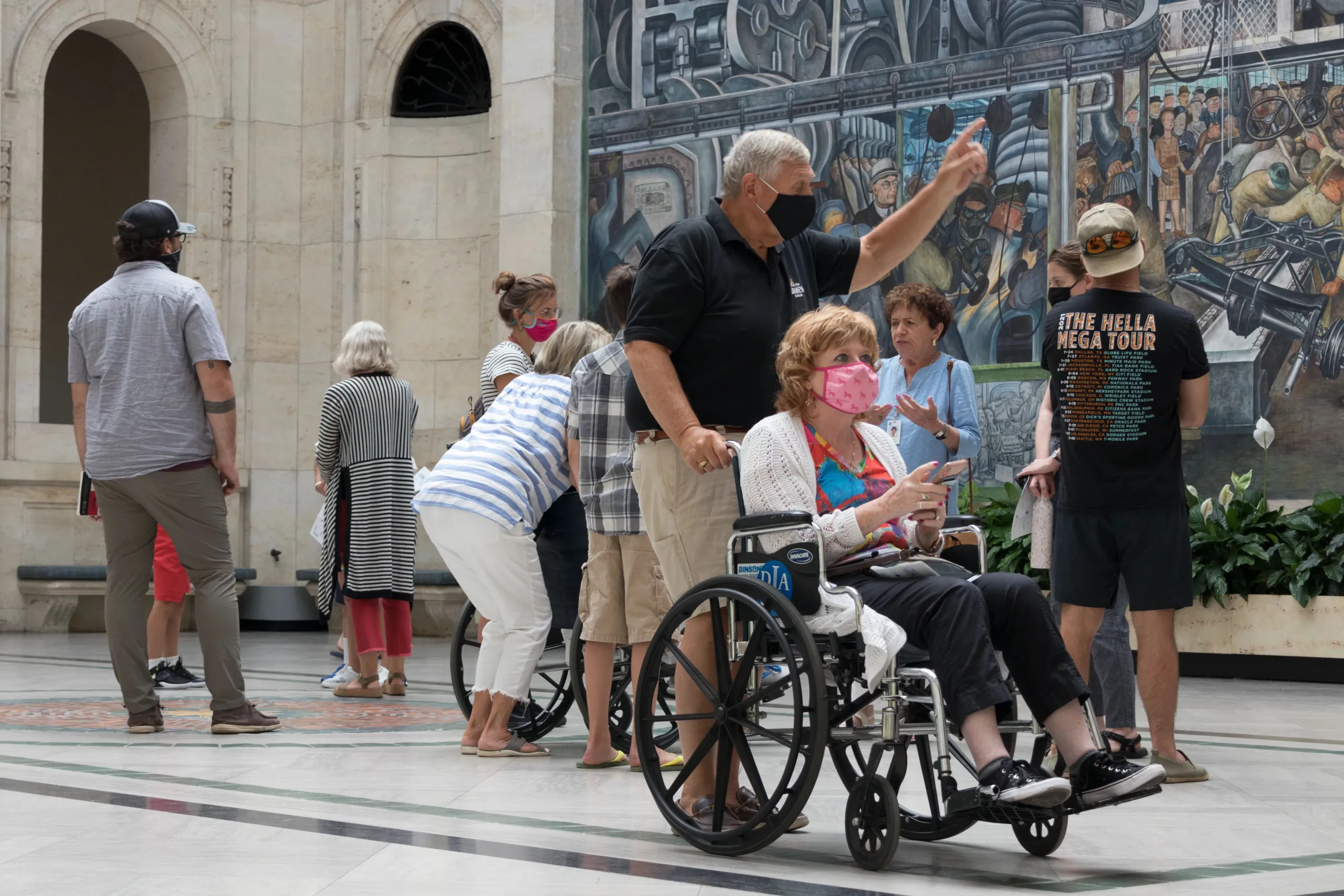 A FREE program for adults 55 and over
The DIA welcomes adults 55 and older for a self-guided visit of our collections. Groups of 25 or more in Wayne, Oakland, and Macomb counties can receive free bus transportation.
To reserve a FREE visit for your group, please call 313-833-1292 or complete the form below. FREE bus transportation is available for groups of 25 or more from Macomb, Oakland and Wayne counties. Buses can accommodate up to two wheelchairs per group.
We are experiencing some difficulties with our applications. If you have applied and not heard back within a week (7 days) please email us at [email protected].