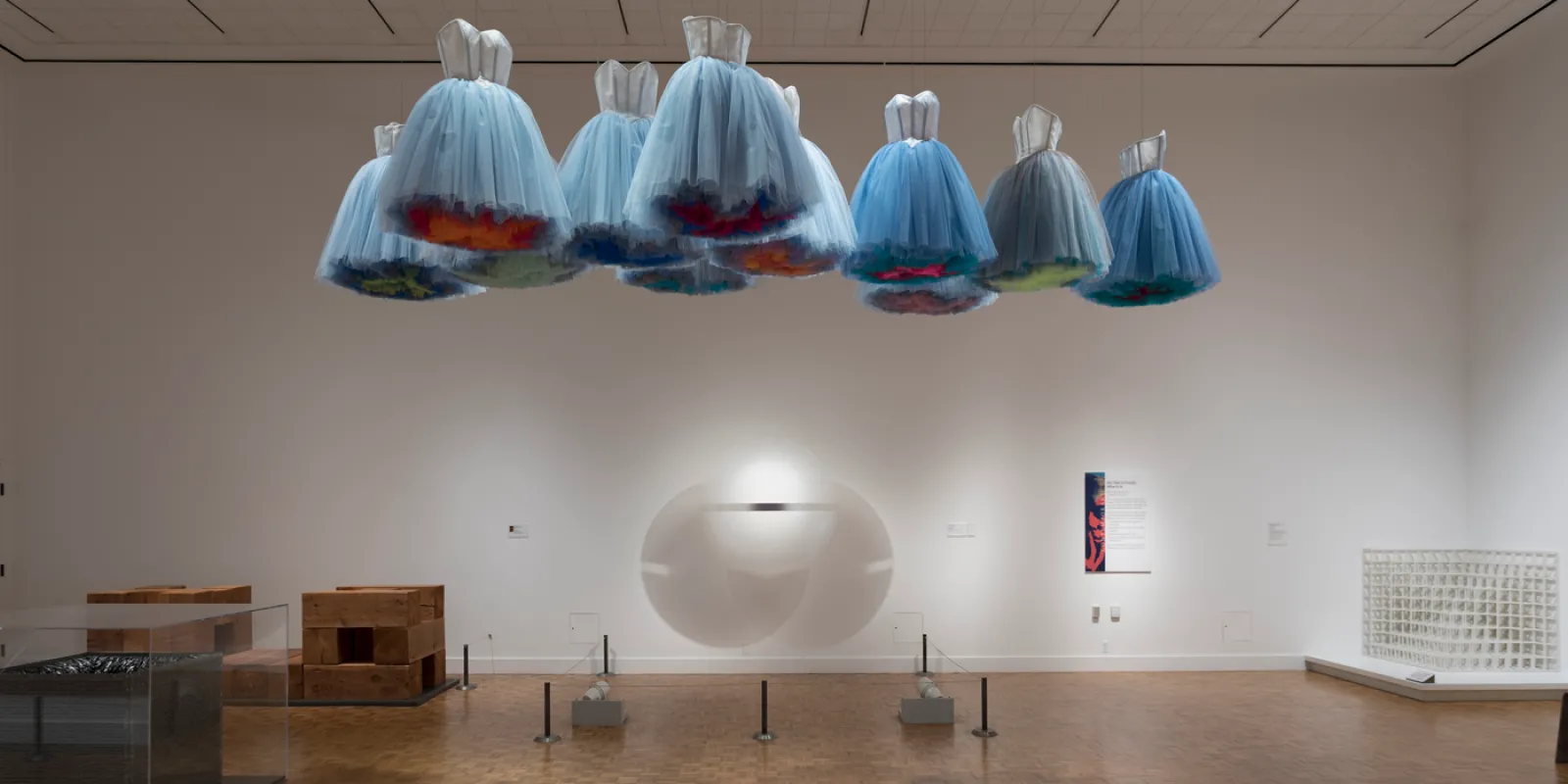 Ruben & Isabel Toledo: Labor of Love
December 16, 2018 – July 7, 2019
Honoring Detroit's history of industry, modernization and the DIA's vast permanent collection, artists Ruben and Isabel Toledo present a series of new works in Labor of Love. For this groundbreaking exhibition the Toledos mined the DIA's world-class collection as inspiration for the creation of new sculptures, paintings, drawings, and installations. From Ancient Egypt through to contemporary art, visitors will delight in discovering the original Toledo creations placed near the works that inspired their conception. This unprecedented creative intervention into the DIA galleries offers visitors a unique experience of discovery, as the Toledo works will be interspersed across numerous collection galleries.
Labor of Love also celebrates the Toledos' world of two highly talented artists working in synergy. A Muse to her husband's sculpture, painting and illustration, Isabel Toledo conceives of shapes and structures for her fashion designs. Ruben's surreal view of life brings humor and unconventionality to his wife's industrial world. Their combined work over the past 30 years both inside and outside the art world has resulted in a highly personal visual language with a diverse and cohesive rhythm. Together the couple created costumes and scenography for the Broadway musical After Midnight (2014) for which Isabel Toledo received a Tony nomination for costume design. Most recently the couple reimagined George Balanchine's The Nutcracker for the Miami City Ballet and Music Center in Los Angeles.
In addition to the gallery interventions the Toledos will envision an immersive exhibition experience for the DIA's temporary exhibition galleries. The cumulative experience of a large exhibition and the discovery of works in a variety of galleries will introduce visitors to the power and poetry of the Toledos' collaborative working methods. The Detroit community will also be engaged by an original creation made in partnership with a local non-profit organization.
#LaborOfLoveDetroit #LaborDeAmorDetroit
Image: Synthetic Cloud, 2018, Isabel Toledo and Ruben Toledo, Cuban-American; nylon. Courtesy of the artists and the Toledo Studio.