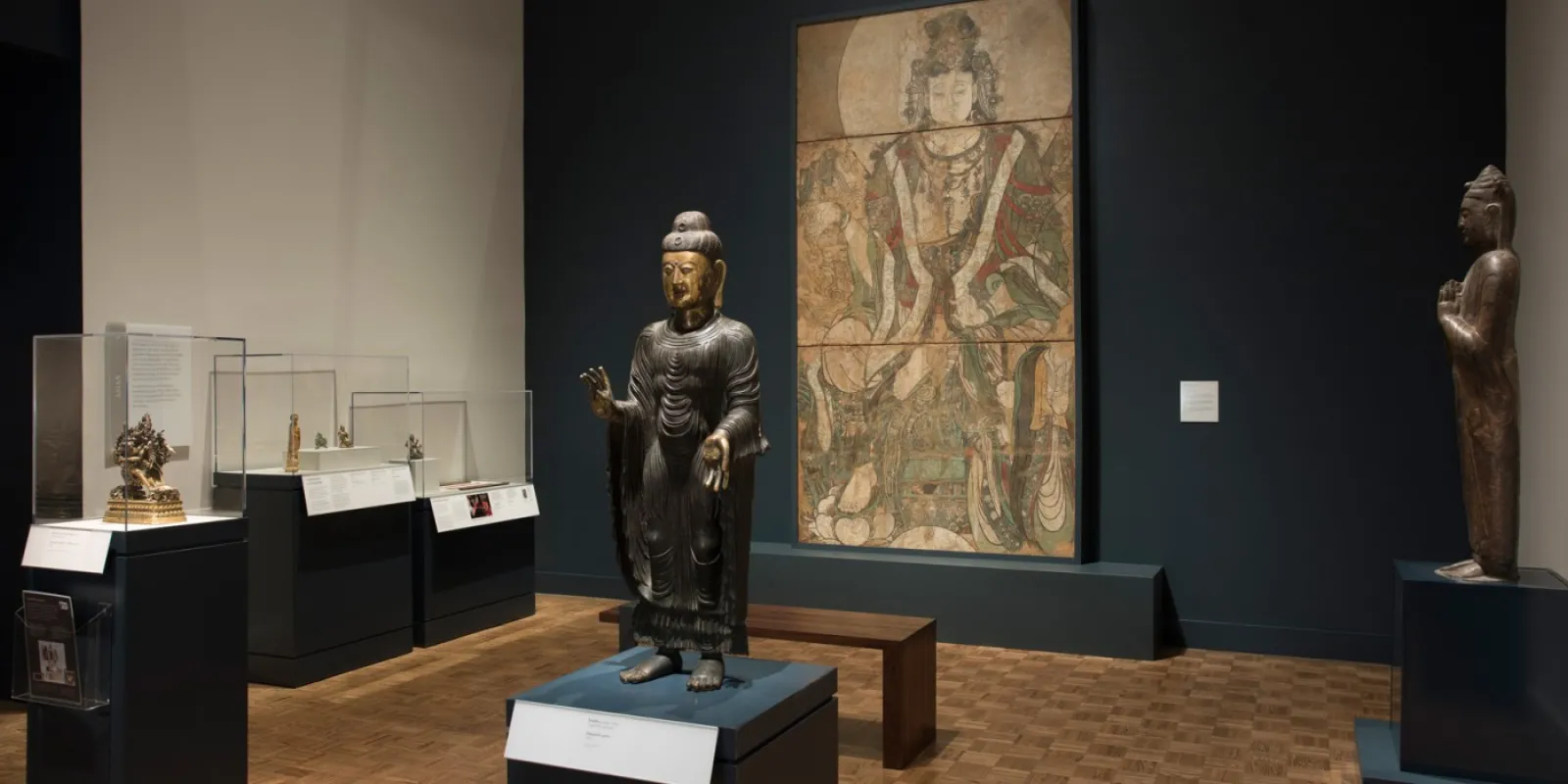 Robert & Katherine Jacobs Asian Wing Opening
November 4, 2018 – September 30, 2019
The DIA's expanded Asian Galleries present works of art from the world's largest continent, featuring recent acquisitions together with longtime DIA treasures coming back onto view. Joining the recently opened gallery for Japanese art are galleries dedicated to Chinese, Korean, and Indian and Southeast Asian art, and Buddhist art across Asia.
The gallery for Chinese art invites visitors to take part in a long tradition of active viewing, whether by immersing themselves in historical paintings or by leaving their mark on a digital handscroll. The gallery also features ancient Chinese objects for life and the afterlife.
The Korean gallery explores the dynamic relationship that many Korean works of art have to the ideal of harmony, highlighting both historical works and contemporary artists.
In the gallery for Indian and Southeast Asian art, visitors are invited to consider Hindu sculptures in their original contexts, where they connect believers to the infinite divine. Visitors will also see art of the Jain religion and Southeast Asian textiles. In another section, Indian paintings are displayed alongside a sound station, inviting visitors to explore how music impacts their emotional responses to visual art.
The works on display in the gallery for Buddhist art span centuries and were made for diverse Buddhist traditions across Asia. Uniting them is the idea that they support the path toward enlightenment, a core principal and goal of the Buddhist religion.
In the new Asian galleries, visitors will learn about many philosophies and systems of belief that have shaped arts and cultures across Asia. The presence of contemporary Asian art and modern technology in these spaces invites visitors to make meaningful connections to our world today.
*Exhibition dates reflect the dates for Arts of Asia: A Year-Long Celebration, a year of Asian programming coinciding with the opening of our new Asian galleries on November 4, 2018.