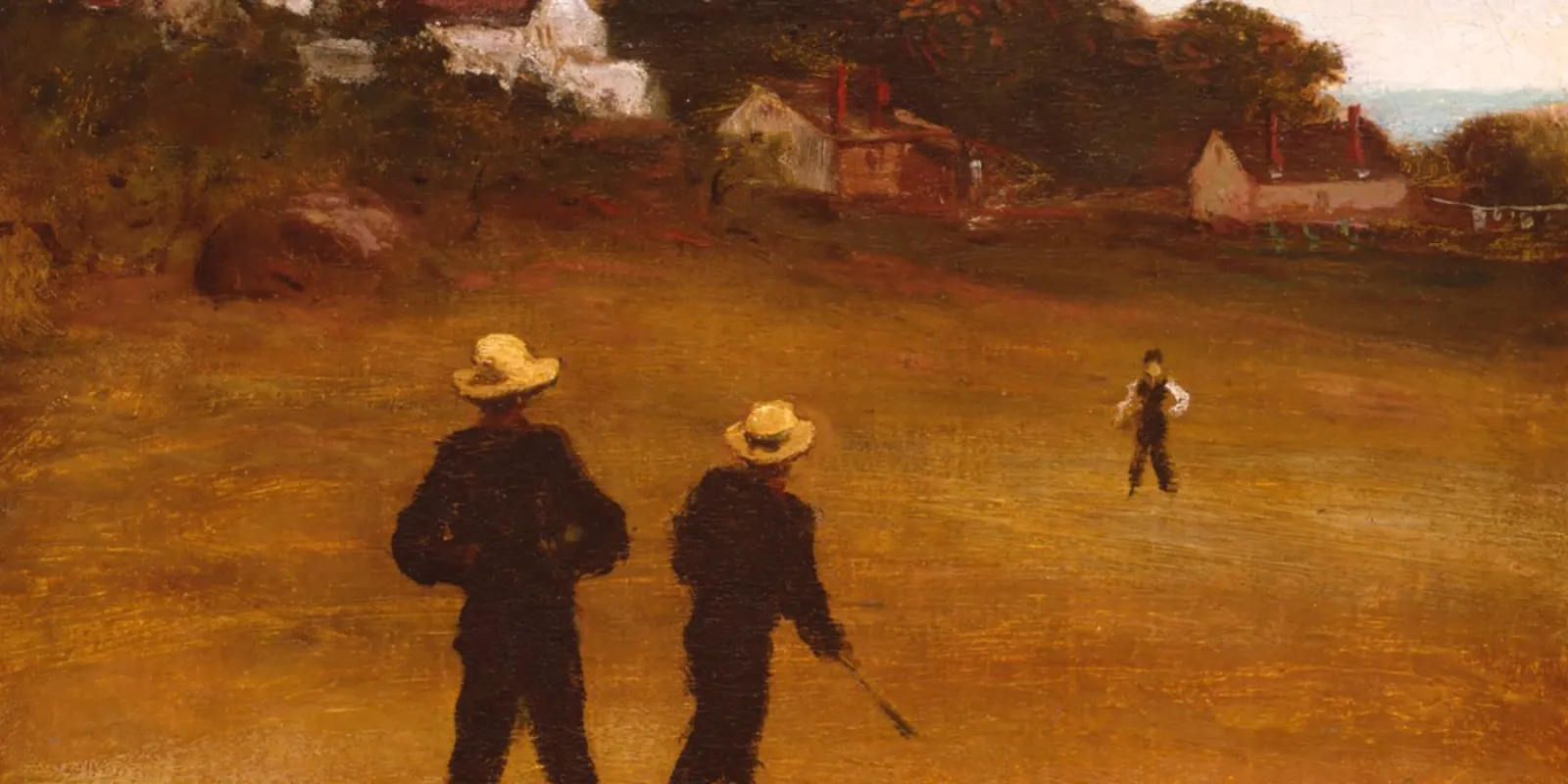 Play Ball! Transforming the Game, 1876-2019
June 15 – September 25, 2019
Celebrate the great American pastime of baseball with a new year of the DIA's continuing series of exhibitions, Play Ball! Baseball at the DIA. This year, the exhibition will explore the rich history of professional baseball from its beginnings in the 1870s to the present.
Historians of sport have shown that the history of baseball tracks other important changes in the history of the United States, as a rural pastime became a professional urban business. By retracing the history of both baseball and of baseball cards, the exhibition helps us consider how the growth of professional baseball was connected to other important historical events. 
Highlights include sections on two championship teams, the 1887 Detroit Wolverines and the 1984 Detroit Tigers, and a large selection of rare baseball cards, including cabinet cards from the 1880s, trade cards published by tobacco manufacturers in the early 1900s, cards distributed with gum from the 1930s up to 1992, and examples of more recent cards.