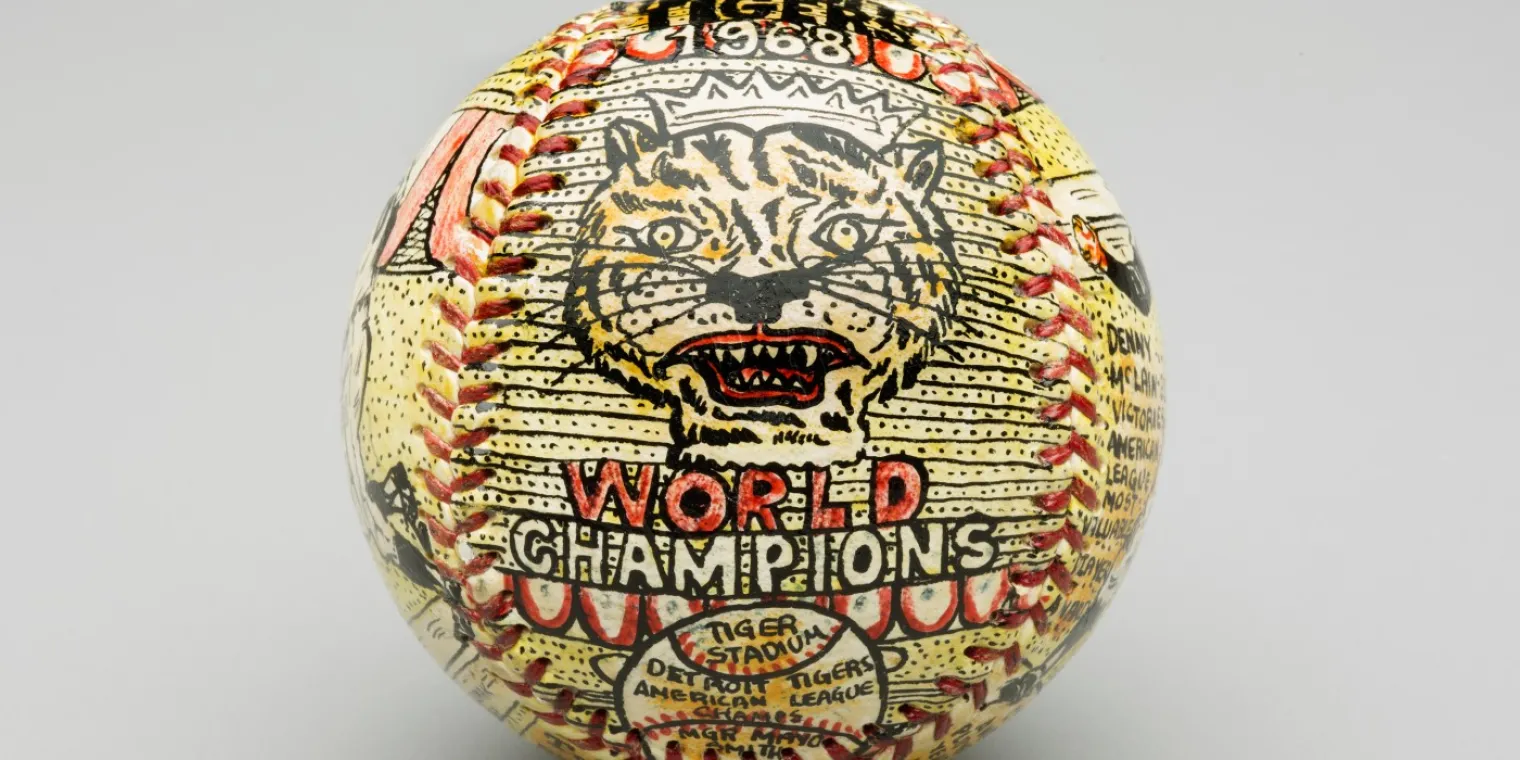 Play Ball! Baseball at the DIA
March 29 – September 16, 2018
Take a step back in time and celebrate the great American pastime of baseball at Play Ball! Baseball at the DIA, featuring items from the Michigan-based E. Powell Miller collection and the Detroit Institute of Arts. This exhibition commemorates the 50th anniversary of the Detroit Tigers' 1968 World Series victory with memorabilia, baseball cards and collectibles. Visitors will also experience the extraordinary opportunity to view more than 500 baseball cards known as the "T206 White Border Set." Miller's collection of these vintage cards is noted for its rarity and superlative condition, and includes a Joe Doyle "error card" as well as the coveted and rare Honus Wagner card.
Play Ball: Baseball at the DIA was organized by the Detroit Institute of Arts. Baseball cards and other related material are from the collection of E. Powell Miller. Generous support has been provided by Chevrolet.
Image: Detroit Tigers 1968 World Champions ball, 1969, pen and ink on leather. Artist: George Sosnak.