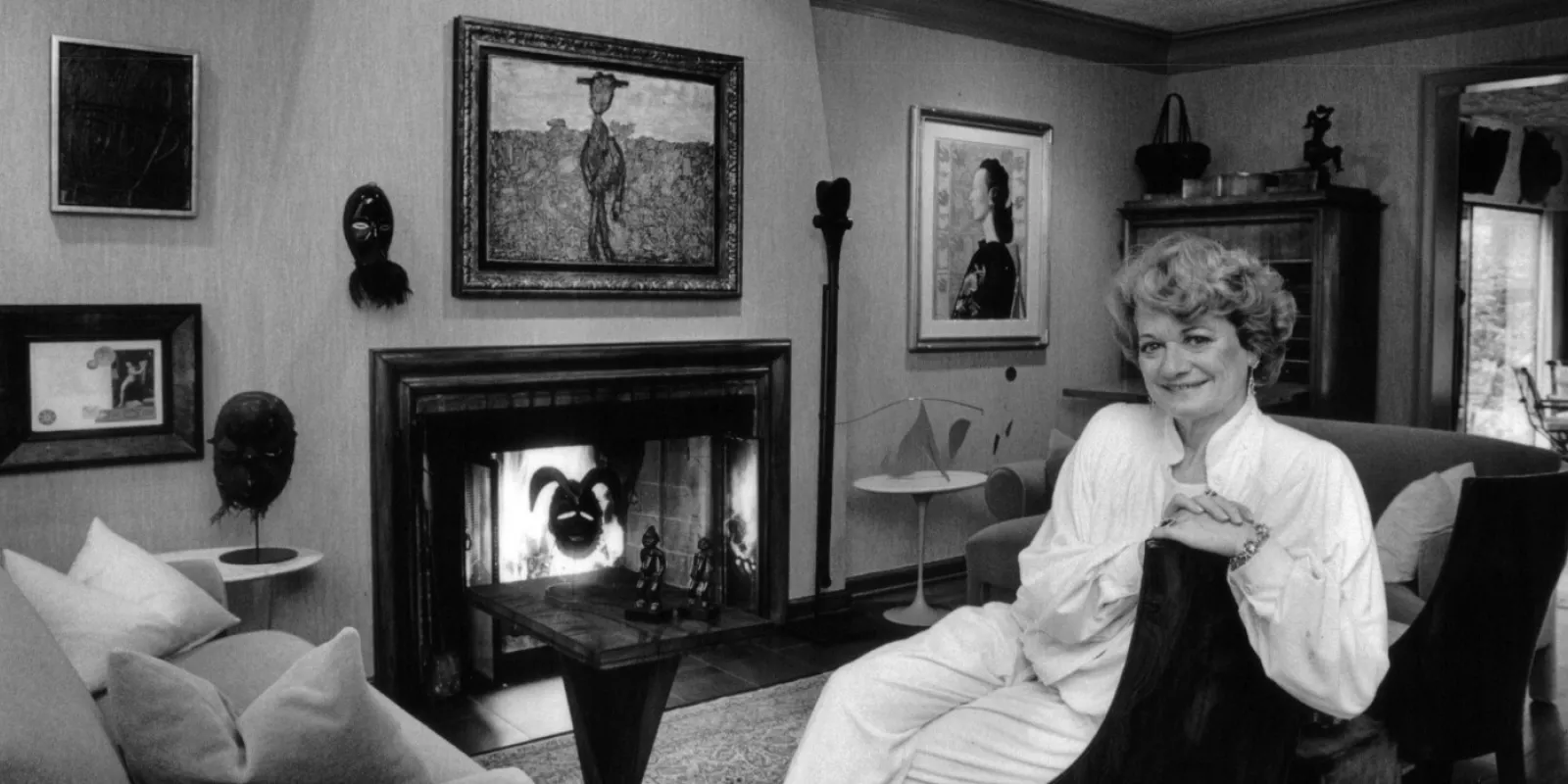 Extraordinary Eye, Extraordinary Gift: The Legacy of Margaret Herz Demant
January 27 – May 19, 2019
Extraordinary Eye, Extraordinary Gift: The Legacy of Margaret Herz Demant focuses on the patronage and recent bequest of art from a champion of the DIA; a celebration of the life and legacy of Margaret Herz Demant.
Extraordinary Eye, Extraordinary Gift will illustrate Margaret's lifetime of collecting African and Modern art, focusing on her prowess as a first-rate connoisseur and collector with extraordinarily broad interests. The exhibition showcases works in multiple media, by artists of different cultural and historical backgrounds with wide-ranging relevance to several of the DIA's collection areas. Representing Margaret's primary passion and the majority of the bequest, African pieces dominate in the exhibition.
Given her years of experience in interior designing, Margaret naturally viewed her collection as an integral part of her home's décor. While the quality of her pieces showcased her incredible discerning eye and discriminating taste, it was her deployment of art within the living space and conscious juxtapositions of western and non-western objects that spoke to her sophistication. Like any serious collector, pieces that she grew emotionally attached to received pride of place in her home. Extraordinary Eye, Extraordinary Gift attempts to recapture these highly personal approaches to collecting and experiencing art.
Image: Patricia Beck/Detroit Free Press