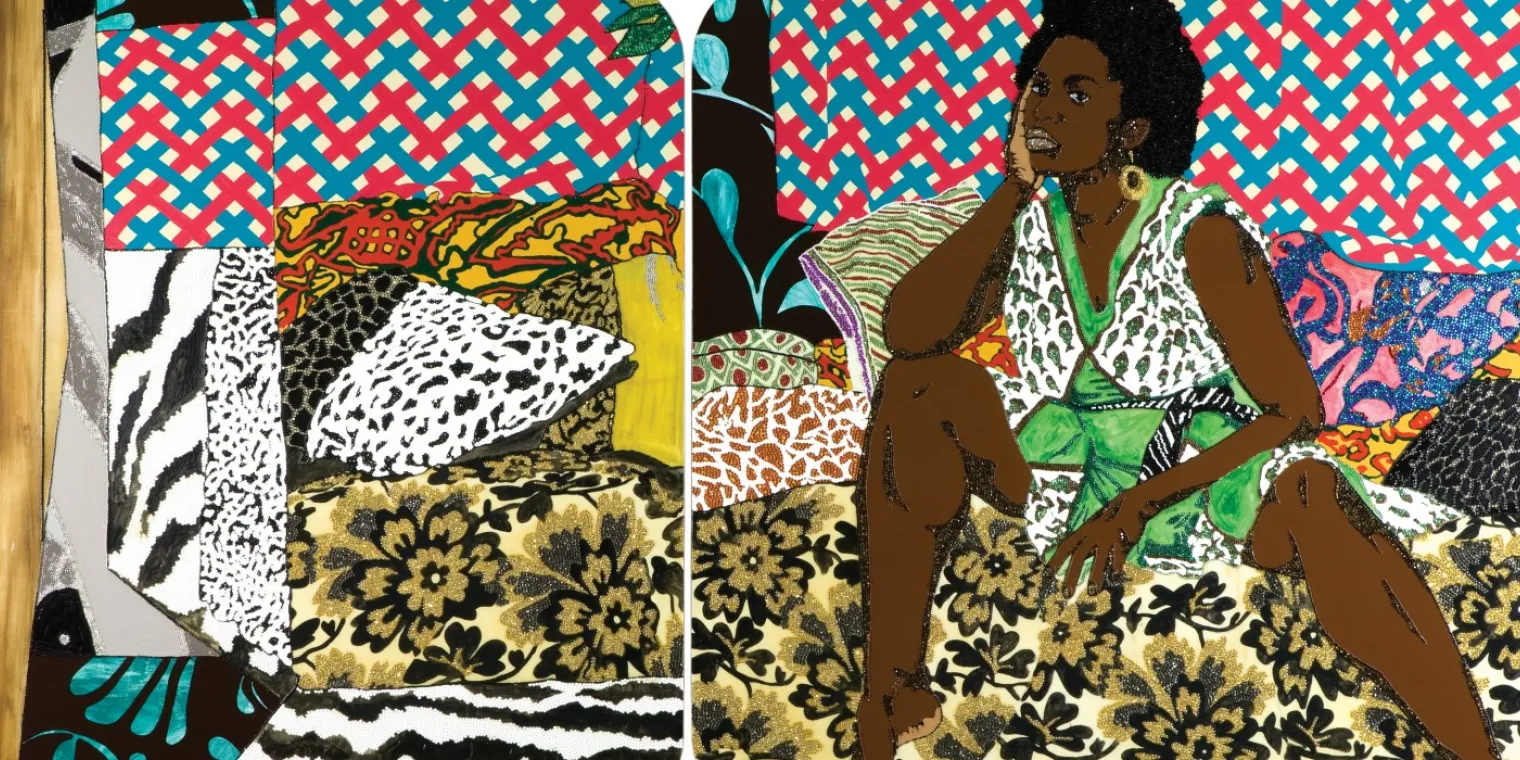 October 18, 2015 – January 18, 2016
Identity, triumph, tragedy, pride, prejudice, humor and wit. 30 Americans: An exhibition bound by one nation and divided by 30 experiences. A dynamic showcase of contemporary art by African American artists, this exhibition explores issues of racial, political, historical and gender identity in contemporary culture. See more than 50 paintings, sculptures, installations, photographs and video drawn from the Rubell Family Collection, created by many of the most important African American artists working over the past 30 years, including Kerry James Marshall, Jean-Michel Basquiat, Kara Walker, Nick Cave, Kehinde Wiley, Carrie Mae Weems, Robert Colescott, Glenn Ligon and Lorna Simpson.
30 Americans has been organized by the Rubell Family Collection, Miami. Funding for Free First Weekends has been provided for visitors by the Ford Foundation and the John S. and James L. Knight Foundation. Support for the exhibition has been provided the Friends of African and African American Art and DTE Energy Foundation. Additional support has been provided by MGM Grand Detroit, Dickinson Wright PLLC, Richard and Jane Manoogian Foundation, Siebert Brandford Shank & Co., L.L.C., Reuben & Cheryl Munday, The Skillman Foundation, Lorna Thomas, M.D., P.C., BLAC Detroit Magazine, Comerica Bank, Michigan Roundtable for Diversity and Inclusion, Global Automotive Alliance, Roy S. & Maureen Roberts, Mark & Tiffany Douglas and Avis Ford, St. John Providence, Fifth Third Bank, Greektown Casino, U.S. Trust, and other generous supporters.