The Concert of Colors is perhaps the greatest artistic event of the year in Detroit. It's an amazingly refreshing summer highlight! The Detroit Institute of Arts is at the epicenter, transforming our grounds and building into "the town square of our community, a gathering place for everyone," per the DIA's vision. The institution becomes a platform that unites metro Detroit's diverse communities, through music and dance from around the world, creating a dialogue where participants embrace freedom of expression.
The National Endowment of the Arts' Chair Dr. Maria Rosario Jackson joined us this year at the opening event in the DIA's Kresge Court on July 20. Her remarks to the crowd emphasized the importance of living "artful lives." That idea encompasses not just the creative work of art professionals, but all of us who want to express ourselves creatively—through making, doing, teaching, and learning. Furthermore, as Chair Jackson shared, it is paramount we tell our stories on our own terms, and that we do it not only in museums, concert halls, and theaters, but in our homes, community spaces, and any other place where ordinary life unfolds.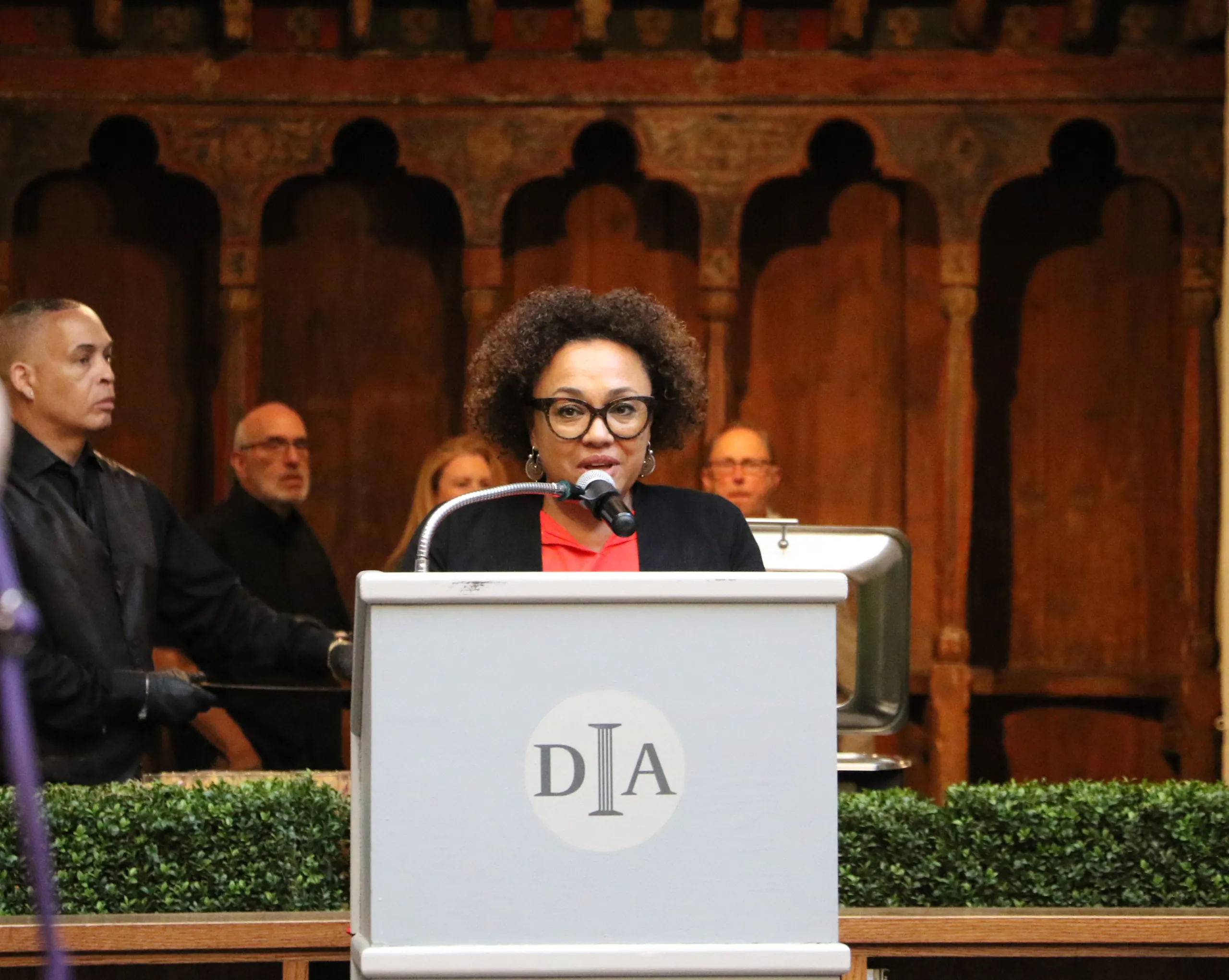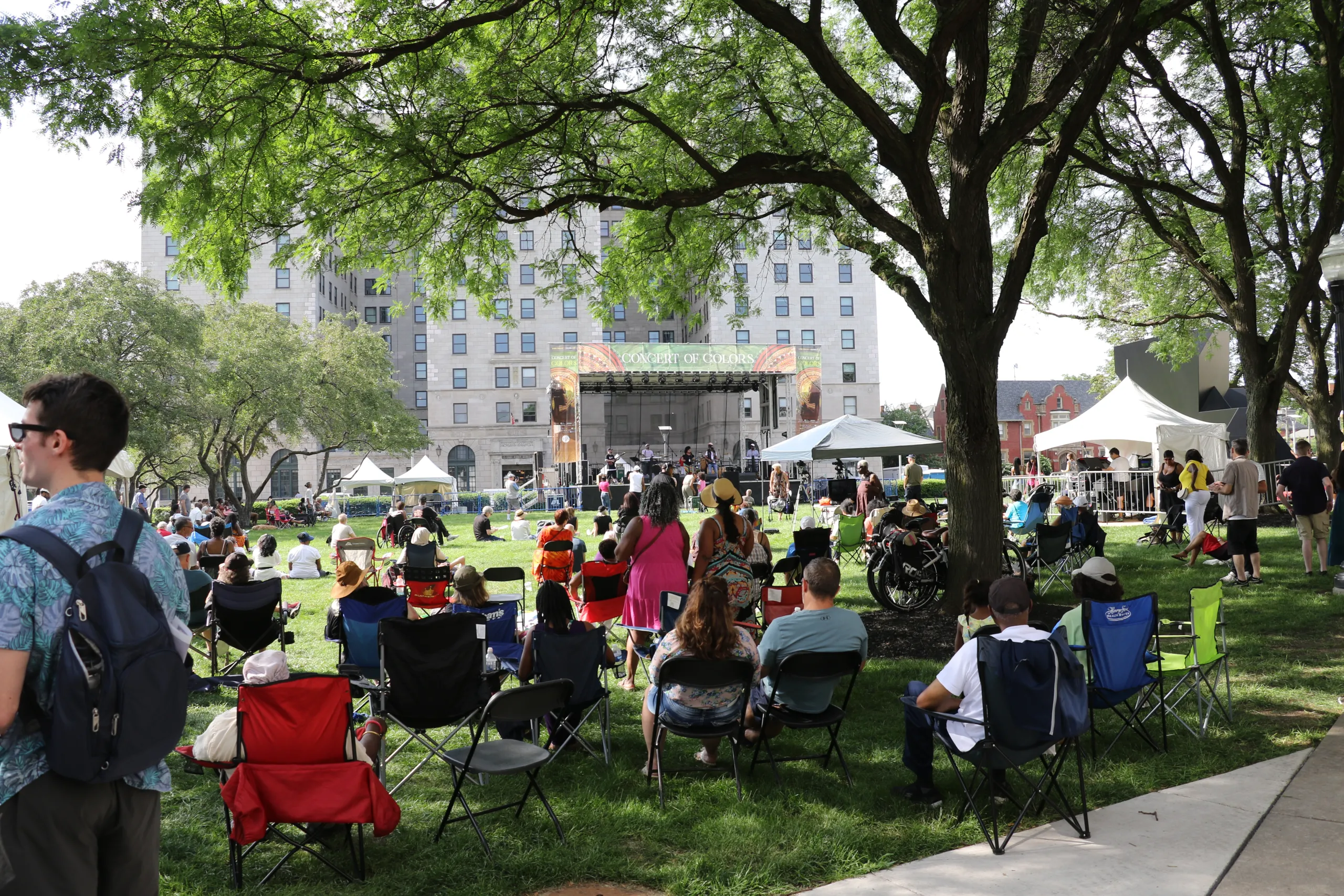 From a personal perspective, this notion of the creative process being a universal endeavor in everyday' s life is a crucial part of our educational activities and personal growth. "Making" is as important, or even more important, than the final product. When we engage in art making, we are problem-solving, figuring things out, finding solutions. Those are very valuable tools as we develop our abilities to be better prepared in the world, and bring value to our society.
During the Concert of Colors weekend, the crowd took over the DIA building and grounds. Bands played in the DIA's auditorium and on two temporary stages on the Woodward side of the museum. Visitors could discover parallels and thought-provoking connections between the DIA's extraordinary art collection and the concert's amazing musical offerings. They could enjoy themselves with the films, art-making in the DIA studio, and art conversations that were happening as part of this multi-day event taking place in our cultural district, our town square.
My wife Alex and I enjoyed the music of both Infinite River, featuring Ethan Daniel Davidson and Don Was, as well as ECNO: El Conjunto Nueva Ola (Mexican Rock). We visited the art studio and connected with families making art with the DIA's talented team of instructors. It was a weekend for an artful life, a life full of artistic Detroit traditions, rich with performances from Native American, Cambodian, Guinean, and Caribbean communities, to name just a few. We are grateful to all of them for inspiring us and enriching our lives with creativity. I am also very grateful to Ismael Ahmed, the founder of Concert of Colors, for partnering with the DIA on this extraordinary event and working so closely with Anthony Smith, DIA's Vice President of Learning and Audience Engagement, Larry Baranski, DIA's Director of Public Programs, and the entire DIA team, who make the museum's visitor experience so extraordinary.