Last Saturday, we celebrated the annual Alain Locke Awards. In the time that I've been living in Detroit, I've learned so much about Locke—the educator, writer, and philosopher, who is perhaps best known as the leader of the Harlem Renaissance. For the past three decades, the DIA Friends of African and African American Art (FAAAA) has presented an award named for him. This year, the Locke awards went to two important artists: Detroit-born photographer Ming Smith, and Detroit Fine Arts Breakfast Club artist Henry T. Heading.
Smith's solo exhibition, Projects: Ming Smith, at the Museum of Modern Art in New York has been receiving tremendous critical acclaim; many of the articles point out that she is the first Black woman photographer to have her work acquired by MoMA. The DIA is fortunate to have Smith's James Baldwin in setting sun over Harlem in our collection. The work conveys her unique poetic style and experimental approach to photography. In her conversation with DIA curator Valerie Mercer, Smith spoke about the creative relationship between jazz and photography. In jazz, the musicians begin with a score, then move into improvisation, allowing everyone's imagination to fly. In photography, the artist departs from a composition and moves into an exploration of light, for example, shaping forms with different degrees of sharpness and creating an image that stimulates the viewer's imagination.
Henry T. Heading is a longtime member of the Detroit Fine Arts Breakfast Club, and I have witnessed how his prestige has spread throughout our local artistic community. At the awards presentation, FAAAA board member Jerome Watson led a lively conversation with Heading, who revealed many aspects of his varied technique, some of the high points of his career, and his early collaborations with celebrated Detroit muralist and DIA Board member Hubert Massey. The packed room listened devotedly to Heading, whose ambition is to continue making his art from the heart.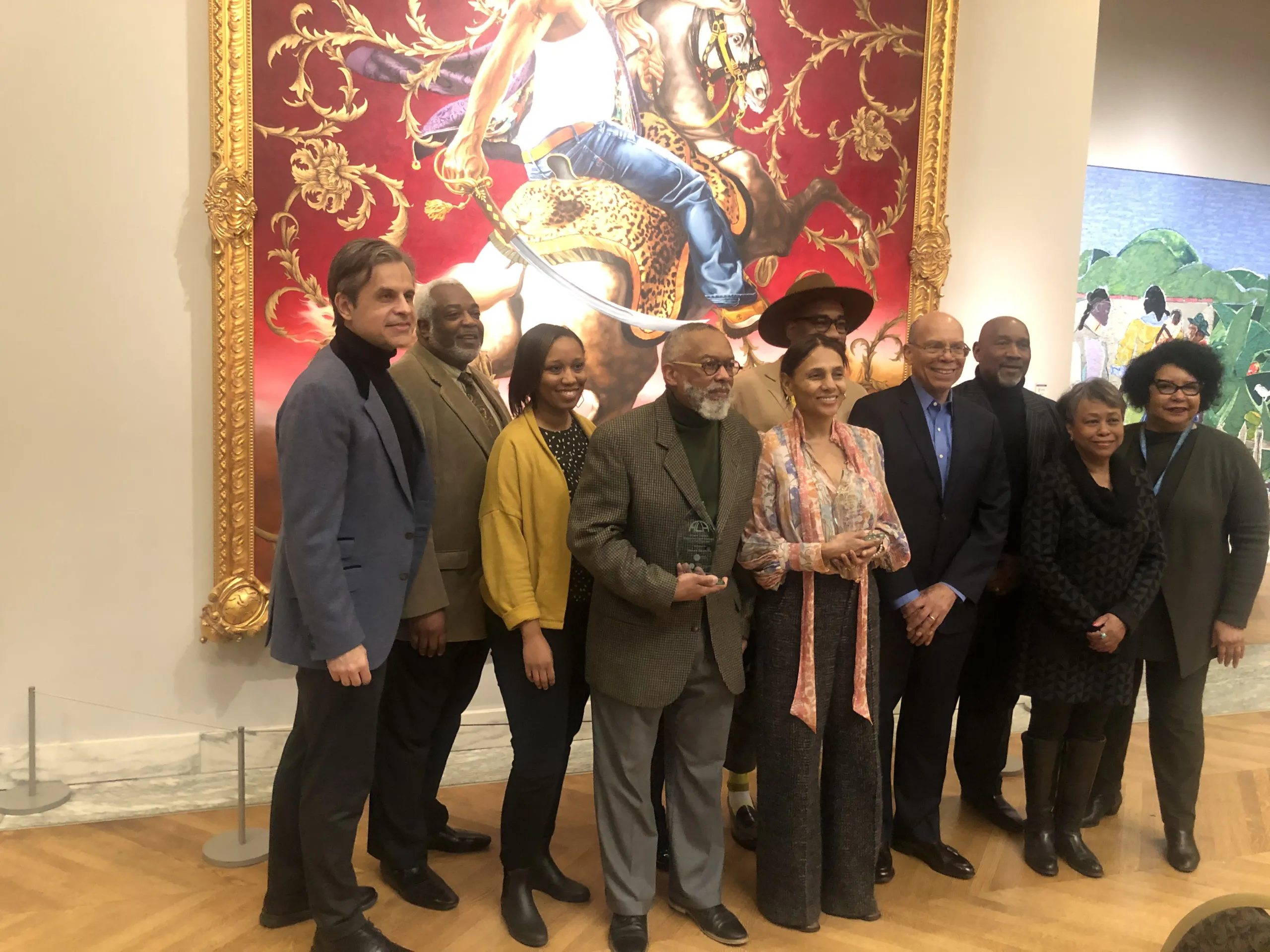 At the reception afterward, I drew great joy from all the warmth, happiness, and cheer I saw around the room. It is deeply rewarding to see the success of the DIA team's hard work and its positive impact on our community. I am not the only one who sees our museum's success and impact; the DIA has been named the country's best museum in USA Today's 2023 10Best Reader's Choice Award for Best Art Museum. We are so grateful for your support and vote of confidence. I am especially thankful to FAAAA for its continued pursuit of excellence in creating programs that address the needs and interests of our communities and reflect their diverse backgrounds, making the DIA the best museum it can be.