About the Program
DIA Delivered K-12 is a program for K-12 teachers and students that brings toolboxes filled with a variety of items to your classroom, providing students with opportunities for close-looking and exploration. Designed to create a window into the DIA's world-renowned collection from afar, each toolbox offers a variety of curriculum-based activities, connecting your students to some of our favorite works of art!
Each toolbox includes
Lesson plans and graphic organizers
Touchable objects and materials
Glossary
Student books
PowerPoint slides
Full-color photographs of related DIA artworks
A flash drive with digital files of lessons and activities – yours to keep!
Why borrow a toolbox? 
Enrich your lessons by creating a sense of wonder and curiosity
Develop students' observational and critical thinking skills
Teach social studies, science, math, and ELA through an artistic lens
Challenge students to make cross-curricular connections
Broaden student's worldview through exposure to art in cultures near and far, past and present
Provide opportunities for students to be creative and make art
Enhance what you are already doing in the classroom with standards-aligned activities
Borrow a Toolbox
To reserve your toolbox, complete the form below. We will respond within 2-3 business days. Please reserve your kit at least 4 weeks prior to the date you would like to borrow a kit. This will allow us enough time to process your request.
All toolboxes ship to your school free of charge!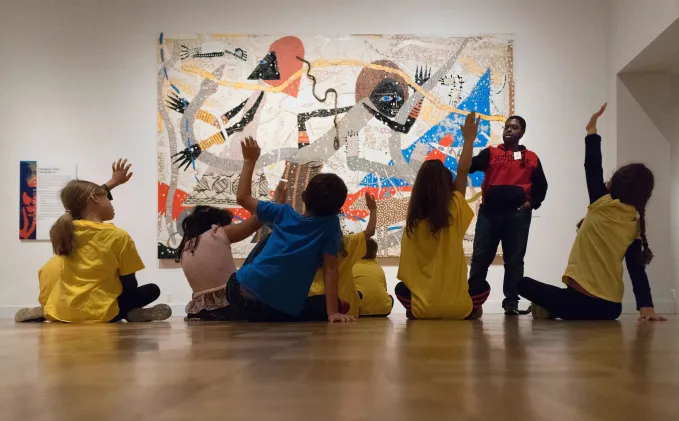 This program has been generously funded by the Freeman Foundation.  This program also receives substantial funding from the Ford Motor Company Fund.